Since its release in the 1970s, video poker has become one of the most popular online poker variants. Video poker is played on (and against) a machine, similar to a slot game. Not only does it offer some of the highest odds among casino games, along with a low house edge, but it also gives players the chance to maximize their chances of winning and influence the game's outcome. However, players tend to either treat it like a slot machine or regular poker. This means that they either play with no strategy or often use strategies that would make sense in real-life casino poker games but not necessarily in this format. Players should know that they won't be playing against opponents but the fundamental concept is the same.
While there remains, as in all online casino games, a distinct element of chance, players can still bring their best skills, strategy, and attitude to the table and try their luck at beating the machine. By the way, that's another advantage of video poker online: because you're playing real poker against a machine and not against other people, you have the luxury of being able to take your time and think things through without the psychological pressure of other players and live dealers. You won't have to worry about revealing any tells, either! 
So, just how do you play and win at video poker online? Find out below with some of our useful tips and tricks.
Rules of the game
The minimum paying hand: This refers to the hand players need to qualify for a payout, and it varies from game to game. It could be, for example, two pairs.
Hand ranking: Video poker uses the same hand-ranking guidelines as regular poker, with one exception: a royal flush is the highest hand in video poker. Also, in video poker, the type of hand is most important, regardless of the value of the cards forming it. 
The wild card: There are wild and non-wild variants of video poker (it's not what it sounds like!) and this feature applies only to wild variants. The wild card is always the deuce or the joker, and it can be exchanged for any card from the deck to help players create a winning hand. In a way, wilds here work a little like they do in slots, where they can help you form winning combinations of symbols.
How to play video poker
There are many variants of video poker, but all are based on simple five-card draw poker mechanics and use a standard 52-card deck of playing cards.
Here is a step-by-step guide to playing a hand of video poker:
To get started, you will need to place your wager.

Press the "Deal" button and the machine will then give you five random cards. 

Choose which cards to keep by tapping on the chosen cards on your screen, and the rest will be discarded. (This is where your strategy comes into play — choose wisely!) 

Having chosen your cards, press the "Draw" button for the machine to replace the discarded cards.

Repeat the process! Wins take place when you land two pairs, straight, flush, or a royal flush. 
How much you win depends on the poker value of your hand and the paytable of the game you're playing.
Hone your video poker strategy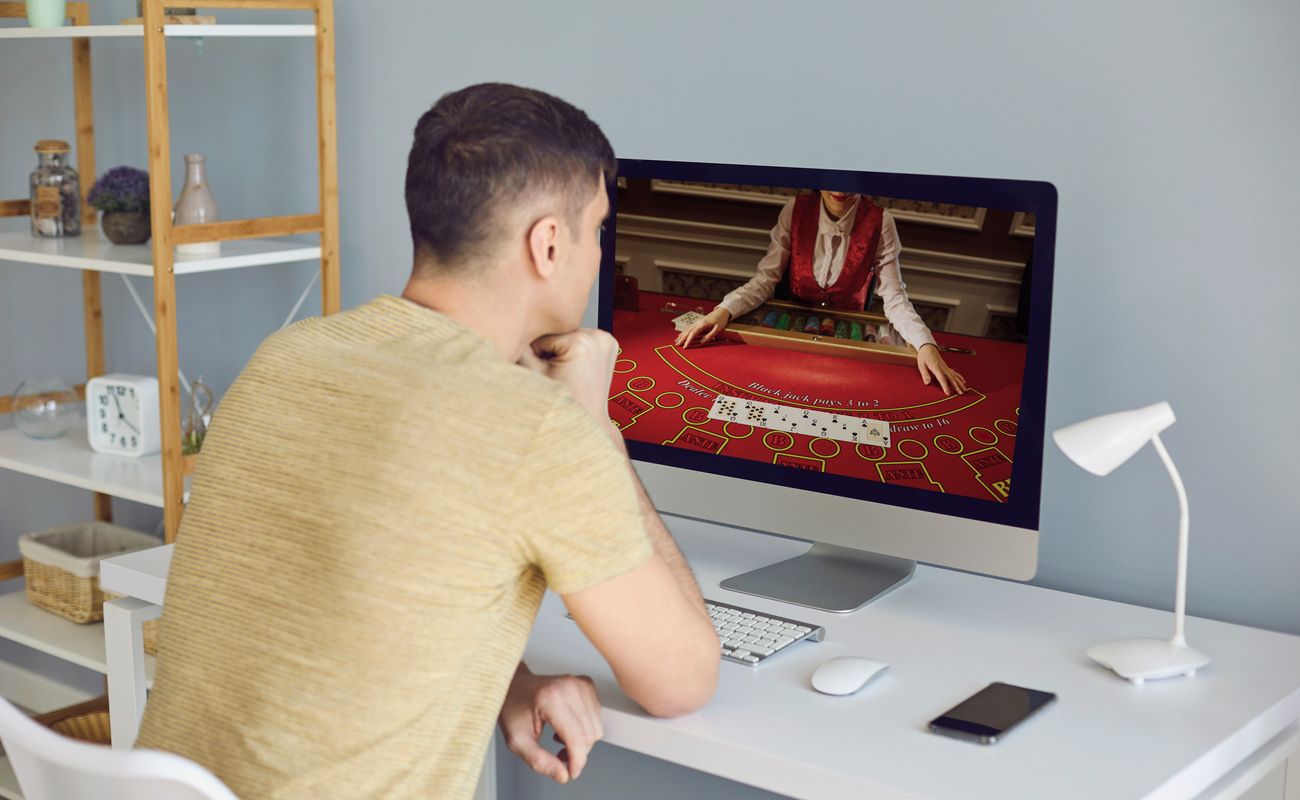 One of the most important skills you'll need when playing is deciding which cards to keep and which to discard. This is where it becomes imperative to know your poker basics. The best play is always the one with the maximum expected payout. Remember that you're playing a computer, not a person, so think statistically.
Below we discuss three tactics worth considering when you create a winning strategy to play poker online.
Choose the right paytable
A winning strategy begins before you even start playing! Therefore, it's important to consult the paytable of any online casino game, including video poker. A paytable is a list of potential poker hands and how much they pay out when you land that hand in that particular game. Finding the best paytable is your first edge. Look for a game that provides between 97% and 100% returns. The lower the house edge (casino's profit), the better your return.
When playing a Jacks or Better game, always go for a "9/6" (where the percentage of return is 99.54%) or more. This is a fair return that offers nine times your wager on a full house and six times your wager on a flush. Any less, and it's risky business!
Besides online slots, video poker is the only online casino game where you actually know your expected return. So take advantage and do your research to set yourself up for the best chance of success from the get-go.
Manage your bankroll
Knowing your expected return before you start playing, as discussed above, is super helpful in managing your bankroll. It's also important to know how much you intend on spending before you begin playing some of the best online poker games. It's a good idea to set a budget of how much you wish to wager – and stick to it.
The amount you place on each hand is very important. Don't overbet; rather, place the right bet. If you're new to poker, start small. Big losses will only throw you off. Instead, learn the rules, master your strategies, and have fun – responsibly!
Practice makes perfect
There's some truth to the age-old saying "practice makes perfect" and it applies to online poker. No matter the subject, practice leads to improvement. We recommend choosing your favorite poker variant, then learning about it and playing it as much as possible, with no to low stakes, before going online or into a casino and testing your skills. 
That could mean playing with your grandpa, reading a book, or finding a game that offers step-by-step tutorials that you can play online without investing real money. Once you understand the basics and have a few games under your belt, you're ready to advance, and online video poker is the perfect practice ground for honing your skills!
What to avoid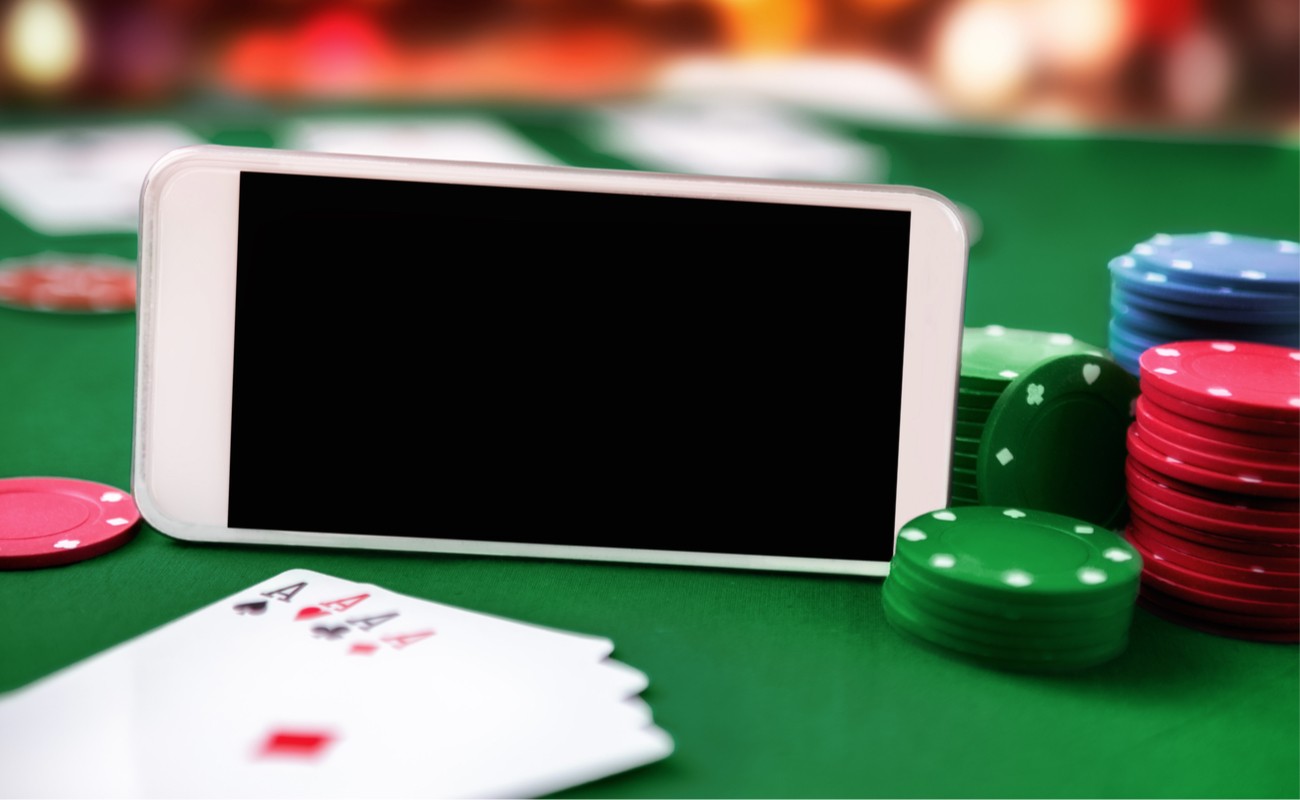 The straight/flush: Don't attempt to hold onto three cards in your endeavor of chasing a straight or flush because you're highly unlikely to draw the two cards you need to complete the hand. This will narrow your thinking and eventually leave you in a losing position. Don't ever give up a winning hand just because you're chasing something bigger!
The kicker: When playing Jacks or Better, it's best to avoid retaining a kicker (or side card). Many players make the mistake of thinking that keeping a kicker gives them a better chance to win with an increased payout. Don't be one of them – you will regret it.
Types of video poker
There are many great video poker variants that you can play online. Here are four of the most popular variants worth playing.
1. Jacks or Better
This is the most common variant of video poker that players enjoy. It's named as such because a pair of Jacks (or better) is considered the minimum winning hand.
2. Deuces Wild
The twos are wild in this version of video poker and that means if you have one in your hand, it can act as a substitute for any other card – similar to a wild symbol in online slots. Of course, this can potentially help to make a better hand.
3. Bonus poker
This poker variant is based on Jacks or Better gameplay. In Bonus Poker, there are four-of-a-kind hands. Therefore, if you have a hand with four twos, threes or fours, you will get a boost/bonus.
4. Double Bonus
This variant is also based on Jacks or Better, however, this time the bonus is offered for four aces. 
Play video poker online with BetMGM
Whether video poker becomes your next favorite thing, or you prefer the atmosphere and excitement of live dealer casino games or poker tournaments, BetMGM offers all this plus the latest and best casino games – along with classic favorites such as blackjack, roulette, slots and much more. Register with BetMGM, your favorite online casino, to explore our collection!