The online casino industry is worth billions of dollars, and many people have been on the receiving end of exceptional payouts from the best online casino games. However, every now and then, players have an online casino withdrawal problem. 
This can be extremely frustrating and stressful, and it's important to know what to do if an online casino won't pay you for legitimate winnings. 
Here's what you need to know and the steps you must take if an online casino is not paying out.
Find Out Why They Are Not Paying Out Your Winnings
Can casinos refuse to pay out? Yes, online casinos can refuse a withdrawal if they have good reason to. One of the first things you should do is find out why the casino is not allowing you to withdraw your winnings. There are several legitimate reasons (and some nefarious ones, too.)
These are the most common reasons you won't be able to withdraw your casino winnings.
It's a Fraudulent Casino
One of the main reasons why players are not paid out their winnings is because they have unfortunately chosen a fraudulent or unlicensed casino. A fraudulent casino usually tries to cheat you out of your winnings by using several insubstantial excuses or canceling your withdrawal requests. There are several of these casinos online, and it's essential to be aware of them.
Real online casinos will have their license information in the footer section of their homepage, and you should always check this out before playing with them. This is just one of the top signs of a trustworthy online poker site or online casino. If you've won at online slots that are not paying out, you should ensure the company isn't fraudulent. 
You're Under the Minimum Withdrawal Limit
It isn't free for a casino to process a withdrawal request, and casinos will have to spend the same amount of finances and time on a $10 withdrawal as a $1,000 one. So, it makes sense that casinos put a minimum withdrawal amount in their terms and conditions. 
Make sure that you aren't under this minimum withdrawal threshold before you start panicking. 
There's Been a Software Malfunction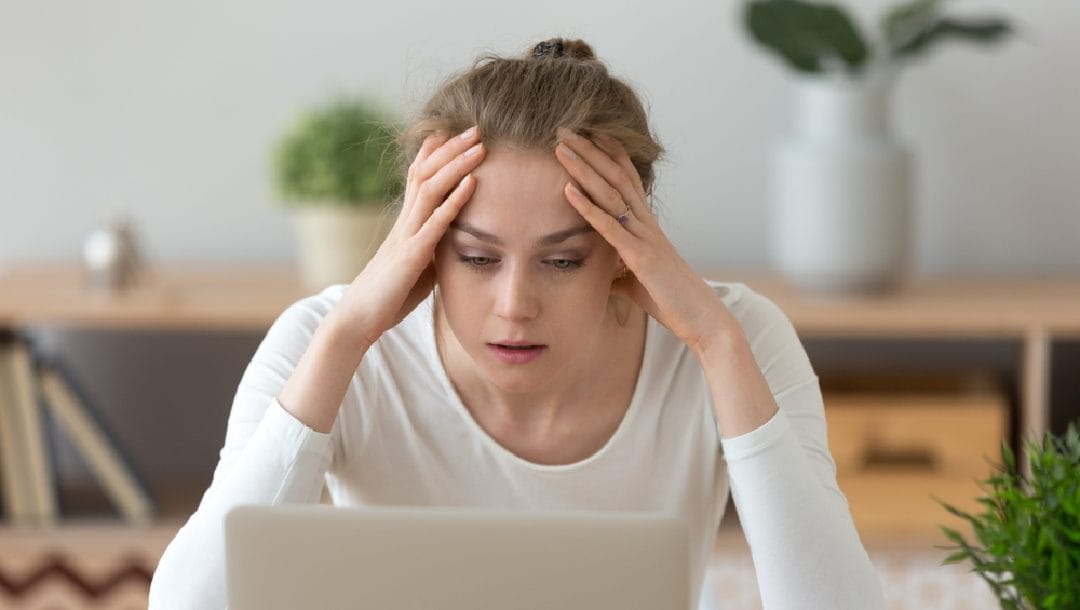 Online casinos spend millions of dollars on their software, ensuring that it's safe, secure, and dependable. That said, software malfunctions can happen. The best online casinos will let you know if this is the case and will be sure to apologize for any inconvenience caused to players. 
You Haven't Provided the Right Verification Documents
All online casinos require players to provide certain documents to verify their identity. They will not pay out winnings if the correct documents are not supplied. Have a look at the T&Cs to avoid verification mistakes and ensure you've got the right documents for your account.
How To Handle Payment Issues
If you're still facing non-payment, despite having worked through any possible glitches, you'll need to take the matter further. There are a few basic steps you should start with to ensure the best result for the smooth handling of your query.
Screenshot Evidence
You want to be able to approach any complaints process armed with enough evidence to support your case. Take screenshots of the game you have played, whether that's online slots or table games, as well as the winning screen. Also, document the reasons given as to why you are not being paid out.
Follow the Casino's Complaint Process
After getting all of your evidence together, the next thing for you to do would be to complain to the right party. Casinos will have their own complaint process, and it's important to follow this if you want to get your money owed. Keep in mind that the online chat representatives are likely to only be able to help you until a certain point. They are trained to answer simple questions and queries or common misconceptions like "Can casinos control slots?" They might not be able to deal with complicated withdrawal situations. With this in mind, it's probably better for you to call the customer service department to be put in touch with an employee specifically trained to deal with your payment issues.
Complain to the Appropriate Gambling Commission
If you have taken all the above steps and are sure you have a legitimate withdrawal that is being denied to you, then it's time to take it to a higher level. Every casino falls under a certain gambling commission; this will be displayed in the footer of their webpage. Look up who the gambling commission is and take a complaint to them. 
These commissions have stringent rules and regulations that casinos must follow in order to be licensed, and any deviation from these will have consequences. If they are in breach of their agreements, then there will be legal repercussions, or they will become blocklisted.
Only Gamble at Reputable Casinos
The best way to ensure that you never have to fight with a casino to get your winnings paid out is to avoid it in the first place. You can do this by doing your research and ensuring that you only play casino games at a trusted casino. These casinos will do everything in their power to rectify a mistake on their side and make sure your experience is seamless.
Play Online Casino Games With BetMGM
BetMGM is a renowned and trusted online casino in the U.S. You can choose between online slots, table games, sports betting, and more with BetMGM. You can also head over to the blog for tips, tricks, and advice, like information on cluster pay systems and more.
Register with BetMGM and play with a trusted casino.