Online slot machines are probably the first thing that a person thinks of when it comes to an online casino. They account for most of a casino's revenue. This is mainly due to the sheer volume of the games being played. So why are online slots so popular? It probably has a lot to do with the convenience that comes with playing anytime, on any device. 
The US gambling market is currently worth $261 billion and it looks set to grow. To understand the psychology behind online slot machines' popularity, you need to understand what makes them so special.
Rags to riches
Few games offer the opportunity to win so much from so little. The dream of becoming an instant millionaire is shared by people across the world. We've all thought about what we'd do with the money. The idea that you could win from as little as a dollar is enough incentive for most people to at least try the game. It's also the reason why players find it difficult to stop playing despite losing their bankroll. It is always essential to gamble responsibly. Slot games can be a lot of fun, and they should be treated as such. 
In the long term, most machines payout between 90–98% of your bets. This means that, statistically, this game is not an investment. There is a chance of winning big and that is exciting. But it is always important to keep it fun and to know how much you're willing to spend per session. The dopamine from hitting the jackpot is one of a kind. Thankfully, it's not the only way to win in the game. There are nuanced ways that you can win as you play.
Staggered winnings
Many land-based and online casino slot games offer staggered winnings. You get the main payout if you get the jackpot, but you'll also get winnings for different combinations. These depend on the slot themselves but could be from achieving three of the same number to three of the same fruit. Some winnings will be enough to top up your bankroll, while others will give you access to a bonus round or bonus spin.
Progressive jackpots
Progressive jackpots set the winnings at astronomical figures. The way they work is that machines, either on their own or linked with other machines over a network, calculate the number of bets and continuously increase the jackpot until it is won. The increase in the jackpot is often a set amount for each time the game is played. Progressive jackpots are perhaps the most popular version of land-based and online casino slot games. They have already made millionaires the world over, upping the stakes with each spin of the wheels.
Low barrier to entry
Playing slots online appeals on more than one level. Whether it's the ability to find a game that fits almost any budget or the fact that it's so easy to get started and play. 
Low cost
We've already mentioned that it can cost as little as a dollar to win a million, but there are online casino sites that have games for less than a quarter. Compare this to the buy-in for a poker or blackjack game and you start to understand why most people still play slots online. Over time, the costs can add up, so it's important to remember how much you are willing to spend per session. This is why you should opt to play slots online, as there is a great variety with some pretty low costs, including some slot themes that don't get enough love.
Low skill threshold
Slots have perhaps one of the lowest skill thresholds in both land-based and online casino environments. It's as simple as pulling a lever or clicking a button. The game itself is up to chance, or the Random Number Generator (RNG), to determine whether you win or lose. Some games will offer additional add-ons or bonus levels that require an understanding but not necessarily a learned skill or strategy. This isn't to say that it's a boring game. The rush from winning is ever-present.
Entertainment value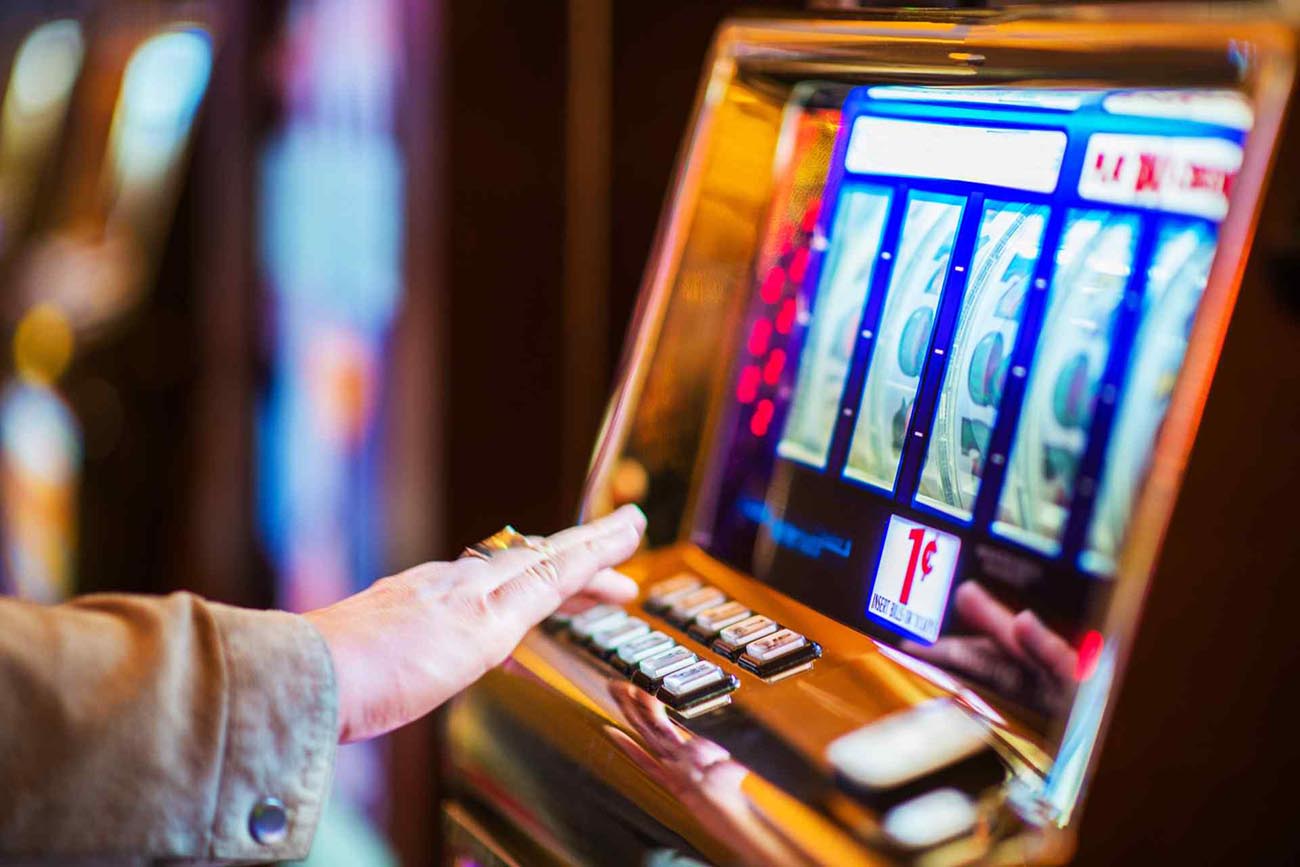 Table games like poker, roulette, and baccarat have all released nuanced versions of the game, especially through online casino game sites. Although they have evolved, they haven't been able to add as much nuance and depth as online casino slot games have. This is in part due to the rules at play. For table games, the deck of cards often dictates the play, whereas, in slots, it's all about chance combinations. This lends itself to far more creative interpretations.
Themes
Online casino slot games come in all shapes and sizes. Some are based on movies, while others are based on towns and sports teams. There are even off-shoot variants that are based on games like Scrabble and Hangman. These themes add an additional level of enjoyment and familiarity with the game. There are also so many slot themes that explore mythical beings as you spin the reels.
Multimedia
The nature of the game allows for far more multimedia inserts than traditional casino table games. There is more room for videos, animations, and music. Together these create a real online casino experience that is fully immersive. The way that the reels spin or how the results are displayed have no restrictions other than maintaining their fairness and randomness. You can expect AR and VR to enter this space in the near future.
Bonus rounds
While in land-based casinos you could earn additional spins, in the best online casinos your bonus round could feel like you've opened a secret game. Online casino slot games sometimes feel like a video game with levels and stages. It ultimately comes down to the imagination of the game designer. For this reason, it is often a lot more entertaining than most would think.
Playing online
For those who play slots online, many would have started with their welcome bonus coins. Finding the best online casino often comes down to who offers the best welcome bonus. Most will match your deposit amount in bonus coins. Always ensure you're dealing with a real online casino that is registered and licensed before making a deposit. 
The bonus coins, however, aren't free to be withdrawn immediately. Instead, there are certain conditions that need to be met first. Some online casinos require a certain amount of bets to be made before they can be withdrawn. A great way to meet these amounts is to play online casino slot games. Not only are they entertaining to play, but they also have a higher return rate than land-based machines. 
Slot games to play in 2022
Hoot Loot
Presented by High 5 Games, Hoot Loot is a cartoon-styled slot game with some cool features to enjoy. In Hoot Loot, a fun animated forest provides the ideal backdrop for all the reel action. This 5-reel and 20-payline online slot machine has a maximum bet of up to 200 coins per spin. You can look out for great features such as wild bonus symbols and multipliers.
Shadow Diamond: Noir
In this epic slot game, you will get to step into the world of a jewel enthusiast in a glamorous high-rise penthouse. Shadow Diamond: Noir offers an immersive experience as you spin the reels and try to win big. The gameplay takes place on 6 reels and 4 rows with a total of 11 different symbols. The symbols on the reels include rubies, emeralds and diamonds. If you're looking for some slot game action that will transport you to New York, then this is the game for you.
Starlite Fruits
This slot game provides you with the classic feel of slot machines. Get ready to spin the reels and get a dose of colorful neon fruits bursting across your screen. Symbols on the reels include an apple-shaped bar, strawberry-themed 7, a watermelon, lemon, cherries and grapes. You'll be happy to know that there are four jackpots up for grabs, including the mega, major, minor and mini jackpots. All the action takes place over the game's 5×3 grid. 
Play slots and live dealer online casino games at BetMGM
Get the best slots and live dealer casino games right here at BetMGM. Sign up and check out our incredible list of casino games in our catalog of fun online casino games such as video poker, Slingo, live blackjack and more.