If you like playing online poker and follow the professionals for inspiration, you'll be well aware of how many eccentrics the game attracts. It seems the more over-the-top the players' antics, the bigger their celebrity following. We've gathered some of the most hilarious and weirdest moments in professional poker that are sure to get you smiling – or at least shaking your head in amazement. Let's get started with "The Poker Brat."
1. Phil Hellmuth as Julius Caesar
Even if you stick strictly to live poker tournaments, you will no doubt have heard a few crazy Phil Hellmuth stories. The undisputed king of World Series of Poker (WSOP) bracelets isn't exactly known for his modesty with quotes like, "If there weren't luck involved, I would win every time," and "On the road, I have all these celebrity superstars tell me how great I am and how much they like my style." But the entrance he made to the WSOP in 2009 took his antics to a whole new level and got people laughing out loud.
The no-limit Texas Hold'em poker champion, or "The Poker Brat" if you prefer, arrived at the WSOP venue two hours after play had started, dressed as Roman Emperor, Julius Caesar. He was carried in by muscular men dressed as gladiators and surrounded by women carrying bags filled with rose petals. He told the waiting media, "When you dress as Caesar you actually feel more powerful," and to others, he demanded, "Kiss my ring!"
The year before, he arrived at the tournament dressed as General George S. Patton, but his Caesar get-up definitely qualifies as one of professional poker's funniest moments.
2. WSOP invasion of the big, hairy man
Play was underway in the 2010 tourney when a big, hairy sasquatch started running amok between the tables. More than a few players were visibly startled by the 10-foot tall beast that streaked past them. The stunt, thought up by the marketers at the snack company Jack Link's, drew giggles from players and spectators once they realized they weren't in any danger. The sasquatch is often used in the company's promotions.
3. Even the best players make mistakes
Phil Ivey, winner of 10 WSOP bracelets, will never live down the nightmare of a particular hand he played in the WSOP 2017 series main event. Ivey raised preflop to 320,000 with pocket 8s and Jordan Smith raised to 1 million with Ace-9 offsuit once most of the table had folded. A flop of 5s-Qh-10s gave Ivey three spades and a 74% chance to take the pot worth 2.1 million chips. Both Smith and Ivey checked. Then a queen of spades on the turn gave Ivey his flush but he missed it and Smith checked with Ace high, and Ivey followed suit.
While Ivey is still haunted by the moment, it put a smile on many players' faces knowing that everyone makes mistakes from time to time, whether you're a WSOP champion or choose to play poker online recreationally.
4. Jamie Gold goes on and on
Before 2006, few people on the professional poker circuit had heard of Jamie Gold. The Californian talent agent and television producer had a few poker wins under his belt, but nothing that had drawn any favorable attention from poker enthusiasts. Then everything changed for Gold at the 2006 WSOP Main Event when he achieved a commanding chip lead over the remainder of the field. Gold went on to win the main event and $12 million, but it was his behavior at the table that had the poker world in stitches.
Gold's speech-play antics became his signature style and his deployment of the tactic at the 2006 WSOP Main Event made him one of the most memorable winners of all time. It worked like this: Gold would start a long-winded monologue that stretched out each hand and forced his opponents to sit patiently through it. These drawn-out speeches are now poker legend and had spectators in fits of laughter. Some commentators went so far as to call it "psychological warfare."
5. Humberto Brenes' shark talk
Humberto "The Shark" Brenes can be incredibly funny to watch but his opponents probably wish they were safe playing poker online at home instead of having to put up with his crazy behavior at the table.
The pro player's nickname comes from his "card protector," a shark figurine that he carries with him at all games. While personal card protectors aren't uncommon in poker, Humberto's shark has an irritating personality. Brenes often picks up the shark and uses it as a medium to loudly express his thoughts. This usually includes rants and taunting other players, even in the middle of a big pot.
Few players have ever complained about Brenes' behavior. In fact, some are of the opinion that Brenes' shark gives away more than a few tells while rambling on.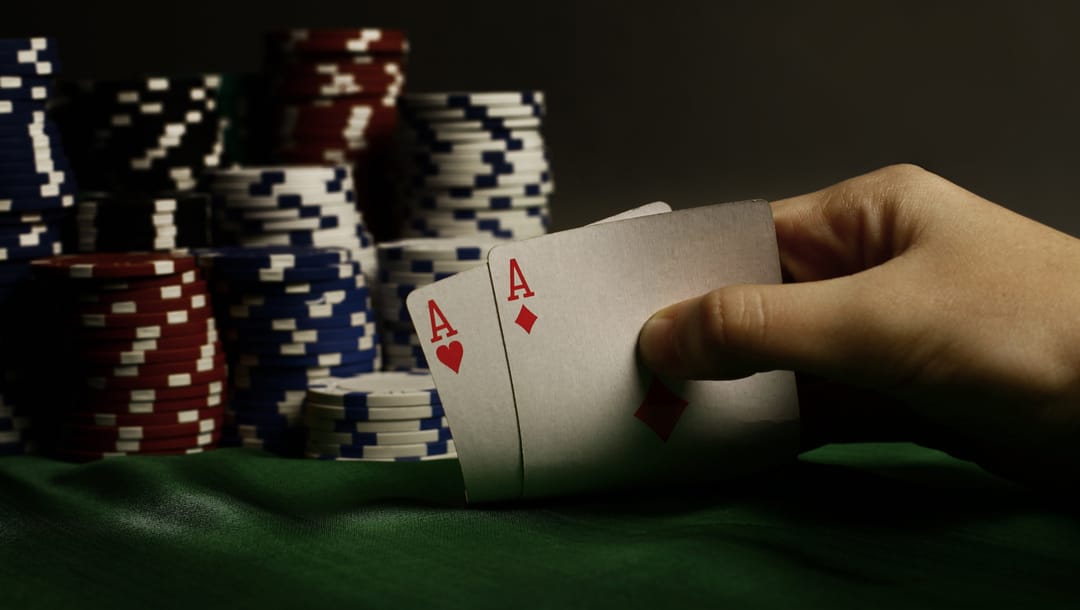 Access the best online poker at BetMGM
The great thing about trying out immersive live poker or opting into online poker tournaments is that you're more than likely to come across plenty of humor and funny moments of your own while playing. All you have to do to get the good times rolling is register online to play.