Smartphones help us plan our lives, get us to where we need to be, keep us entertained, connect us with both the people we love and people across the globe, allow us to work from home and on the go, and do pretty much everything in between! That online slot you played during your train ride to work this morning? Just a few decades ago, that would've been unimaginable! So how exactly have smartphones changed both our lives and the way we gamble? Let's find out.
The evolution of smartphones and its effect on the casino industry
In 1973, the world as we knew it was about to change. Technological breakthroughs, which have since become an integral part of people's lives, took place when Martin Cooper, an engineer at Motorola, phoned a telecom company via a mobile phone – it was the first-ever phone call of its kind. Cell phones continued to evolve and were introduced to the public in the 1990s. Today more than 3.8 billion people use them. While mobile phones were once used primarily for calls and text messages, they now act as digital assistants and much more.
Gambling is another industry that has been influenced by rapidly evolving technology. While gambling platforms and other online games were also introduced in the 1990s, no one could have foreseen the way we live and play today. One thing's for sure – we've come a long way since the days of those early but much-loved mobile games, Snake and Tetris! Not only have such games developed exponentially since then, but technology has paved the way for much more. While land-based casinos were once the primary platform for gambling entertainment, in 2021, online casinos have well and truly taken over. And you no longer need a PC or laptop to gamble online.
According to "Mobile Game Market Trends 2020," published by Dot Com Infoway, mobile gaming's global revenue is estimated to grow to more than $100 billion by 2023. Mobile games account for 51% of the global revenue in the online gaming industry, with console games at 25% and PC games at 24%. Why people are turning to their smartphones for entertainment is predominantly due to convenience and accessibility – online casino apps have been optimized to offer players a seamless, quality gaming experience anywhere and at any time.
Ways smartphones have impacted online gambling
Below, we review four ways in which smartphones have changed the online gambling industry.
1. Accessibility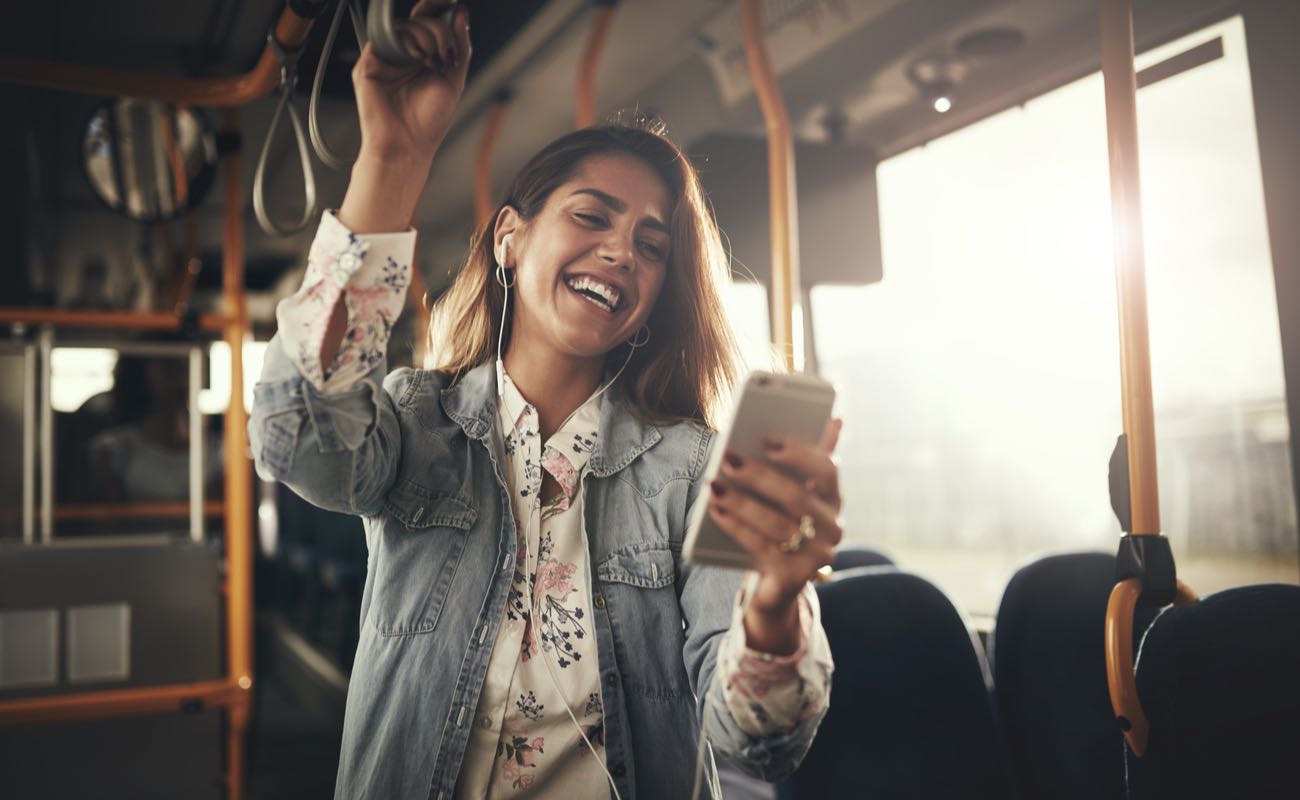 What once was a full-day event at a brick-and-mortar casino, perhaps something you were only able to do on weekends or even only during the holidays, is now made accessible any time of the day and anywhere. Whether you're not up for a night out but still feel like a game of poker with your mates, or if you're in a taxi and have 10 minutes to spare, smartphones have made online casino games incredibly easy to access. 
Combining advanced smartphone technology with high-quality apps from the best online casinos makes it as easy as downloading the app, creating your account (if you haven't already registered), choosing a casino game, and placing your bets. With games optimized for mobile use, you can expect quality graphics, sound, and gameplay (almost) exactly as you would find it on your PC, only on a smaller screen. Once you're registered, you can launch the app and play any time it's convenient for you. No more boring long drives or waiting in lines!
2. Safety and convenience
We all know that carrying wads of cash around isn't safe, and having to go to the bank to make a payment then waiting days for it to clear is not convenient. With the advent of fast online banking methods such as Apple Pay, Pay by Phone, and PayPal, withdrawal and deposit times are almost instantaneous. And as they say, instant pay equals instant play. 
Online casinos have implemented many safety measures to ensure that your transactions and personal information are kept safe. Be sure to choose a reputable, licensed casino such as BetMGM, where you can read the reviews, contact customer support, and familiarize yourself with the privacy policies and security measures.
3. Better communication
Today, the best online casinos have customer services available and ready to assist 24/7, as well as extensive help pages offering general information on various queries or issues you may run into during your gameplay, all available from your smartphone! 
Not only do calls and live chatbots make accessing information easy, but casinos can now keep you up to date with their latest bonuses and promotional offers via email and social media so that you never have to miss out.
Finally, players are encouraged to communicate with each other, and new players have the advantage of online reviews and ratings to help them make informed decisions when choosing a site, keeping casinos on their A-game!
4. Increased interaction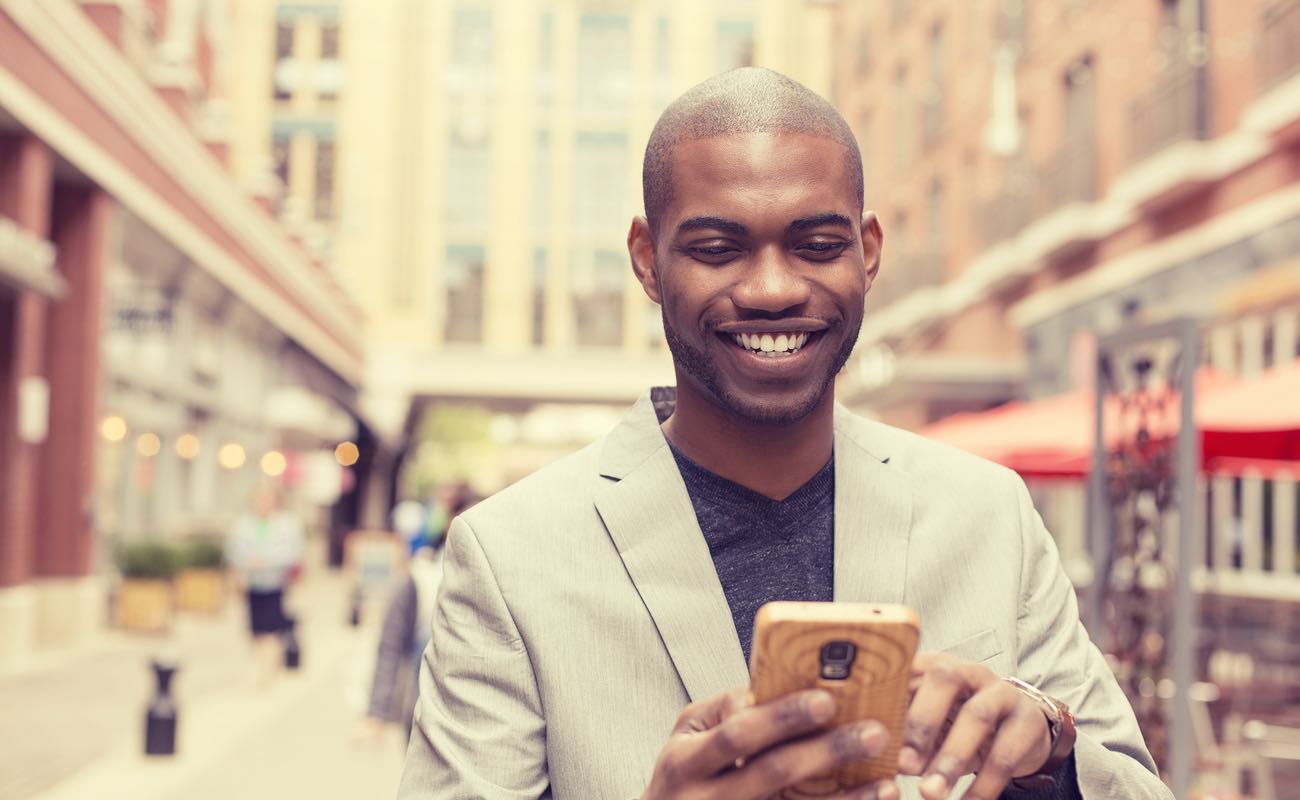 While some players, such as those who enjoy casino slot games, may prefer going at it alone, others find the social aspect just as important as the game itself. Casino games such as blackjack and roulette are brought to life by table banter and the crowd's excitement. While one may think that all this would be lost when moving from a brick-and-mortar casino to online casino games, this isn't so!
Mobile casino games have been designed to create an authentic, in-person experience. From high-quality graphics to live dealers, online casinos bring all the thrills of gambling to your living room (or office or taxi!) Chat rooms and live games allow players to interact with the dealer and each other, keeping the social aspect alive and as entertaining as ever.
What does the future hold?
Our lives are moving online, and the casino industry is evolving with this trend. While playing a live game of poker – virtually – was once unimaginable, today it may just be the most common way to play! So what does the future hold? 
Mobile technology is bringing some amazing developments to enhance the user's experience. Virtual-reality casinos are a recent and exciting innovation currently in development. Imagine sitting on your couch wearing VR goggles while seeing and hearing a casino all around you! From 3D table games to realistic game rooms, the future offers many exciting prospects.
Another way the industry is changing is in its payment methods. As blockchain technology rises in popularity, many casinos have begun to offer cryptocurrency payment options. This allows players to remain anonymous and make secure payments. 
It certainly looks like there's plenty of scope for growth of the online gambling industry, and it's exciting to see where developments in gaming software will take it next. Watch this space.
Play games on the go with BetMGM
Register with BetMGM to play all your favorite slots and casino table games! Our wide selection of games – and sportsbook – are available on PC, tablet, and mobile, allowing you to play in the way and at the time that suits you.