It is no secret that, over the years, tech innovations have contributed significantly to the improvement of online casino platforms. Unlike in the past, when casino games could only be accessed in brick-and-mortar establishments via 2D slot machines, technology has made it possible for punters to play online casino games in the comfort of their homes. 
Just about every aspect of iGaming has been transformed by tech advancements, converting them to more accessible options. From VR and AR technology to 3D slot machinery and live gaming, there's no shortage of improvements brought on by new technology. 
Today, we're looking at some of the major tech trends that have enhanced modern digital gaming and the innovations that have contributed to giving individuals a safe real-money online gambling experience.  
Blockchain Technology
Since the onset of online gaming, one of the major issues players encounter is with payments and withdrawals of their winnings. It's no surprise that, over time, most modern gambling platforms with well-known blockchain networks have gained an edge over other online casinos. 
This casino technology also allows gamers to perform gambling transactions securely and speedily with no extra charges. The use of cryptocurrency adds a further layer of anonymity for players and prevents their actions from being recognized by the bank. The issue of discrimination is also made nonexistent due to blockchain technology's hidden identity feature. 
Virtual Reality (VR)
Although virtual reality has a long way to go before being fully accessible to all casino players, it has undeniably impacted online gambling. This technology provides users with an interactive and enthralling experience by imitating the kind one gets at an actual casino. 
Using VR headsets, players can see and listen to the sounds of an actual brick-and-mortar casino, making online gambling more immersive. It allows you to play at poker and craps tables, use the roulette wheel and other casino games as though you're in an actual casino. 
Augmented Reality (AR)
Augmented reality is another game-changing innovation in the online casino space. This immersive experience allows users to combine the real world with computer-generated content with several sensory modalities. 
Although AR is similar to virtual reality, it allows players to interact using more information than VR when playing at virtual tables. With this technology, players can customize their gambling environment to their preferences and interact with the games in an exciting, innovative way.  
The prospect of enjoying a 360-degree view of casino areas where games like blackjack, roulette and baccarat are played is certainly exciting to punters. Online slots enthusiasts will likely be delighted to explore the entire gaming portfolio in this manner. 
3D Slot Machinery
3D slot machines are another casino technology that fully displays the effect of innovation in the online gaming sector. Slots started as mechanical gaming devices with multiple gears and levers, but the past few years have seen a steady evolution, which came with electricity, a circuit board and, finally, a video screen.  
Slot machines that have 3D graphics are known as 3D slots. These new-generation online slots enthrall users with their amazing HD visual effects, creative storylines and immersive soundtracks. 
Despite all the new updates, the actual experience of playing a slot machine is still mostly the same; you crank the lever (or push a button,) watch the reels spin and hope for a win. 
Mobile Gambling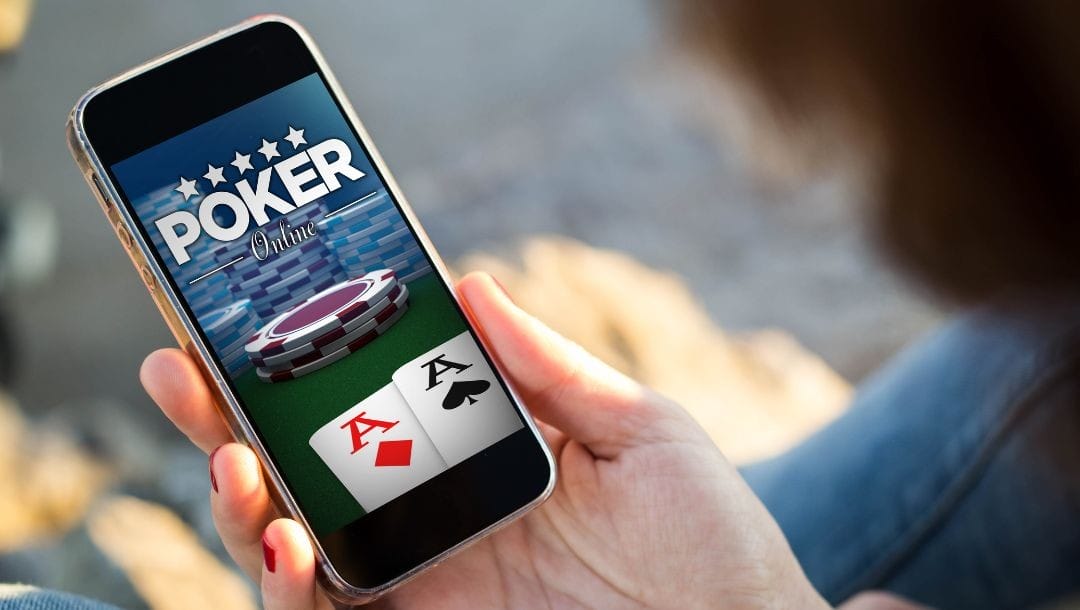 This technological innovation has ushered gambling into the modern age. Most people spend a lot of their time on smartphones, scrolling through social media, checking emails, watching videos and communicating with others. The creation of casino games that are compatible with smartphones and tablets allows everyone to enjoy their favorite games on the go. 
Mobile gambling has also made gambling more accessible and convenient, especially for people who would rather not visit a traditional casino. With a smartphone and a good internet connection, they can choose from a wide array of exciting mobile-compatible casino games and apps. 
Live Dealer Gaming
Live dealer gaming basically meshed streaming and AI technology to create an imitation of the traditional gambling experience in the comfort of your home. This new technology has provided punters with an avenue to stream a live casino game and interact with real-life dealers and players, all with a stable internet connection. 
Some of the more popular live slot games have a live chat feature which makes the experience less solitary for players. It also adds to their feeling of placing bets in a brick-and-mortar casino. 
Cloud Gaming
Cloud gaming is one of the more recent and exciting additions to the online gaming world. This tech innovation allows players to access their favorite online casino games through the cloud, effectively removing the need to download the software on their devices. 
Players can save on their device storage and money used to purchase expensive gaming hardware because all the games are stored on a central server for them to access. 
Experience Casino Tech Trends at BetMGM
Technological innovations are integral to human advancement as they make life more comfortable, convenient and, overall, simpler. At BetMGM, we know the importance of keeping up-to-date with the latest casino technology so that we can give players the most secure, accessible and immersive experience. 
Register today to access a vast library of online casino games such as slots, poker, blackjack and bingo. And if you're interested in learning about how technology has influenced the way people gamble or how technology is keeping you safe while gambling online, check out our blog.