Online poker remains a profitable classic casino table game as well as an incredibly popular game of skill and chance and may even be entering a new golden age. If you're a fan of this excellent card game and like to play poker online, or are just curious about what lies ahead, here's our take on the future of poker in 2022.
1. The poker boom
Devoted poker fans will remember the poker boom that took place in 2003 when Chris Moneymaker won the WSOP (World Series of Poker) Main Event. In fact, many poker fans consider that time to be a totally unique experience in poker history. Now, the question remains whether we will see another boom, either in playing poker online or at brick-and-mortar casinos. 
Considering the success of many online-only events in 2020, analysts went on to answer "yes" to that question, citing the growth of many online sites as proof that the demand for poker is great, even if it is solely in the online space. And with vaccination programs in full effect, live poker further fueled a boom in the game's popularity. There was even an addition of new events such as the $1,000 Flip and Go No Limit Hold'em Tournament at the WSOP, which proves the demand for more poker!
2. More states consider legalizing poker online
Sports betting fans were undoubtedly elated by the news that the federal ban on sports wagering would be removed from May 14, 2018. This opened the door to allow states to decide their own laws regarding sports betting. Many have taken steps to make the practice legal, including New York and New Jersey, or are in the process of legalizing the gambling pastime.
This change doesn't have a direct impact on poker but indicates a legal and cultural shift towards more gambling-friendly laws that may have an influence on an ongoing case involving online poker legislation in the US. This case explores whether the Wire Act could be applied to online lottery and interstate poker online, according to PokerNews.com. 
The state of New Hampshire won a second case against the US Government regarding this legislation. Interestingly enough, the Obama administration recognized that the Wire Act was only applicable to online sports betting, but the Trump administration took a different stance when it released a memo regarding the Act in 2018. PokerNews highlighted that this was unsurprising considering that one of Trump's biggest backers, the late Sheldon Adelson, was very opposed to people playing poker online, including live poker tournaments.
With former Obama administration member Joe Biden now president of the United States, and the passing of Adelson, it seems likely that this legal win by New Hampshire will not only see more states move to legalize poker online but that others will also look to join the shared-player pool by allowing interstate games to take place online. (This is an exciting space to watch!)
3. Live events will return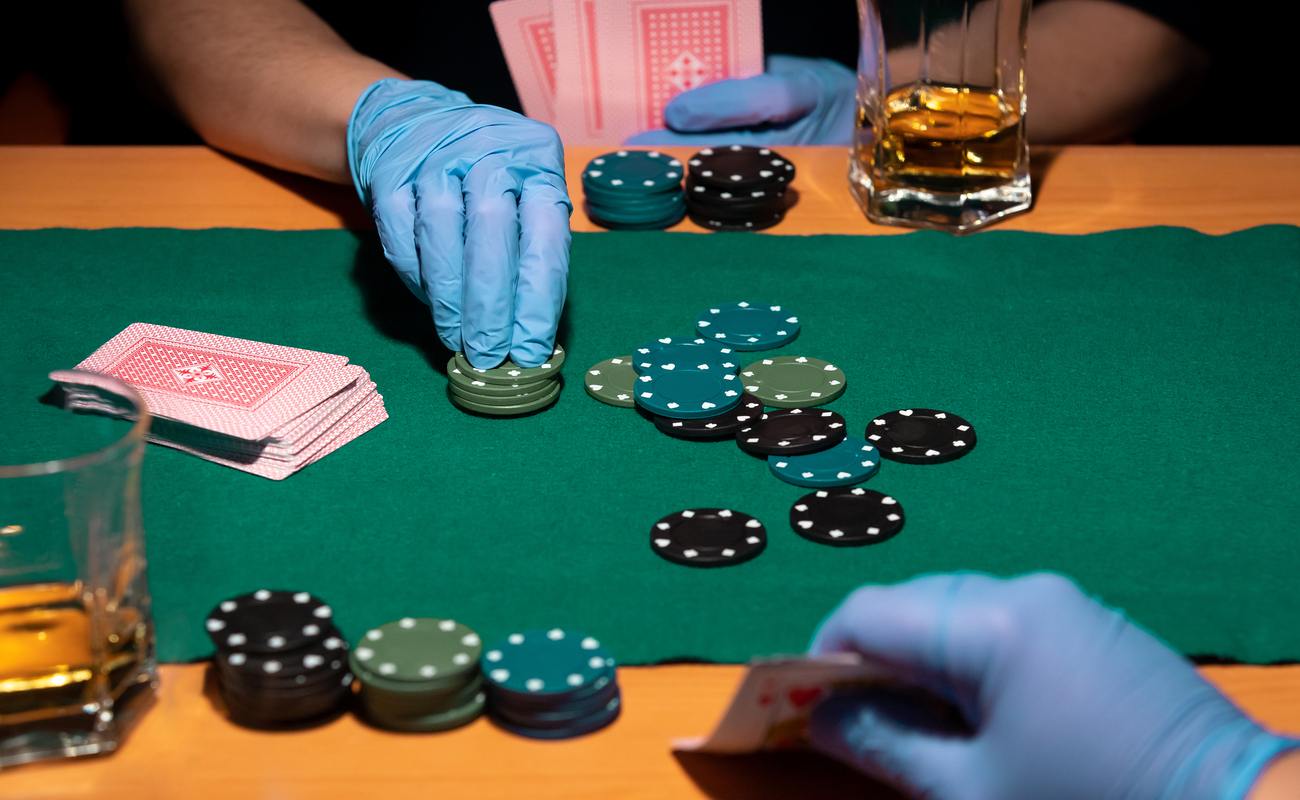 Since Covid-19 is here to stay for the foreseeable future, we are all required to adjust to the new normal. As the months go by, it does seem like more live events are taking place. Of course, implementing Covid-19 safety measures is of utmost importance – such as masks, hand sanitizer, and transparent shields between players. Vaccines are a key tool towards ensuring that mega-events such as the WSOP can take place. 
4. Crackdown on online cheaters
With more gamblers playing online from the comfort of their homes, it's unsurprising to find that some less scrupulous players will try to cheat their way to victory; after all, in poker online, real money is involved. Cheaters think they're unlikely to get caught, but that couldn't be further from the truth – they're highly likely to be identified and banned. Honest players can rest assured that they can play the best online poker while casino sites do their utmost to keep them safe.
Poker players who believe in playing fair are constantly on the lookout for inexplicable increases in skill, as Fedor Kruse discovered after his roommates learned that he was cheating using Real-Time Assistance (RTA). While RTA doesn't guarantee a win, it dramatically increases your odds of doing so, which is why Kruse's roommates didn't hesitate when they found out the truth about his sudden increase in skill. They confronted the new poker player, who promised to stop cheating, but when he didn't, they spilled the beans on his use of RTA. 
Unlike bots, which are automated and run on the player's computer, RTA requires that you manually input information about the current state of the game. To avoid detection, players like Kruse run these tools on a separate device, making it impossible to identify with traditional bot-busting tools. However, poker sites are constantly developing new tools to deal with cheaters, so it's no surprise to hear that more sites are coming up with ways to identify and ban players who abuse RTA, and that bans are being dished out to the offending gamblers.
While the battle against cheaters may be a constant arms race, expect poker sites to develop increasingly innovative methods for finding online cheaters and rightfully banning them in 2022.
5. Poker will have another "period in the sunshine"
Adam Greenblatt, CEO of BetMGM, shared the following insight:
"I think we will see poker have a period in the sunshine," Greenblatt said when fielding a question about the 10-year trajectory of the US-regulated online betting market. "I think we will see shared liquidity across all states… The US will once again reclaim its position as a leader in that product vertical."
With BetMGM's online poker service expanding to cover two new states, it's unsurprising that the CEO has this view. Having expanded its digital poker footprint into Michigan and Pennsylvania, players in these states can look forward to being able to enjoy great poker experiences such as Texas Hold'em poker, Omaha, and 7 Card Stud, as well as taking part in regular online poker tournaments with this well-established virtual poker provider. 
Whether this marks a shift towards more rapid legalization in other states that triggers a new "golden era" for poker, we shall have to wait and see, but at the very least, more people than ever can now play online poker legally with BetMGM.
Enjoy poker online and more at BetMGM
It's great news that more fans across the US will soon have a way to enjoy great poker games online at BetMGM. Our site has a variety of poker tournaments for you to choose from, including our great Daily $10K Mega Tuesday, and Sunday $35K events. Whether you're looking to play Texas Hold'em or Omaha poker, you will find the best games at BetMGM. We also have numerous promotions that you can enjoy across all our games, so be sure to check those out as well. And if you decide you need a break from our digital poker tables and want to try something else, you can also enjoy our exciting sports betting plus lots of other casino games. 
Whether you prefer to play solo, or play poker online with your friends, there's so much for you to enjoy when you register at BetMGM.