Historical movies are big business. Think of some of the highest-grossing hits of the past decades, such as Titanic, Pirates of the Caribbean, Troy, Gladiator, The Mummy, Pocahontas, and many more. These movies all have three things in common: They're based on historical events, they rake in hundreds of millions at the box office, and audiences click with their compelling stories. Even if they're not 100% accurate, movies like Braveheart and Kingdom of Heaven can inspire viewers to research the historical events they're based on in more detail. A great movie that gets some history wrong is way better than an accurate film that puts you to sleep.
The same applies to online casino games based on history. The reason there are so many online slots with historical themes is that people love the kind of great stories that history is filled with. You won't get a history lesson when you play slots online, but you can connect at some level with the historical reality that online slots are based on. And if you're interested in the origin of these online casino themes, why not do some historical research? Read on to turn your casino games app into a research tool with six slot themes that can help you learn about history.
Ancient Egypt
Ancient Egypt is one of the most fertile sources for casino slot games. Maybe it's because of the sense of mystery that the myths and legends of Egypt inspire. After all, Egypt is one of the world's oldest civilizations, with a history that extends back to Biblical times. Or maybe it's got something to do with the hidden treasures that the pyramids contained. Whatever the case may be, gamers just can't seem to get enough of games that transport you to the land of Ra.
One of the best online slots based on Ancient Egypt is Loot'En Khamun, where you explore mysterious ancient tombs in search of hidden treasure. For a different spin on the treasure-hunting theme, Treasure of the Pyramids brings you into contact with the rulers and deities of Egypt. To unlock the riddles of the Book of the Sphinx, you need to land winning combinations of ancient symbols such as Anubis, the Eye of Ra, the Scarab and the Ankh.
Ancient Greece and Rome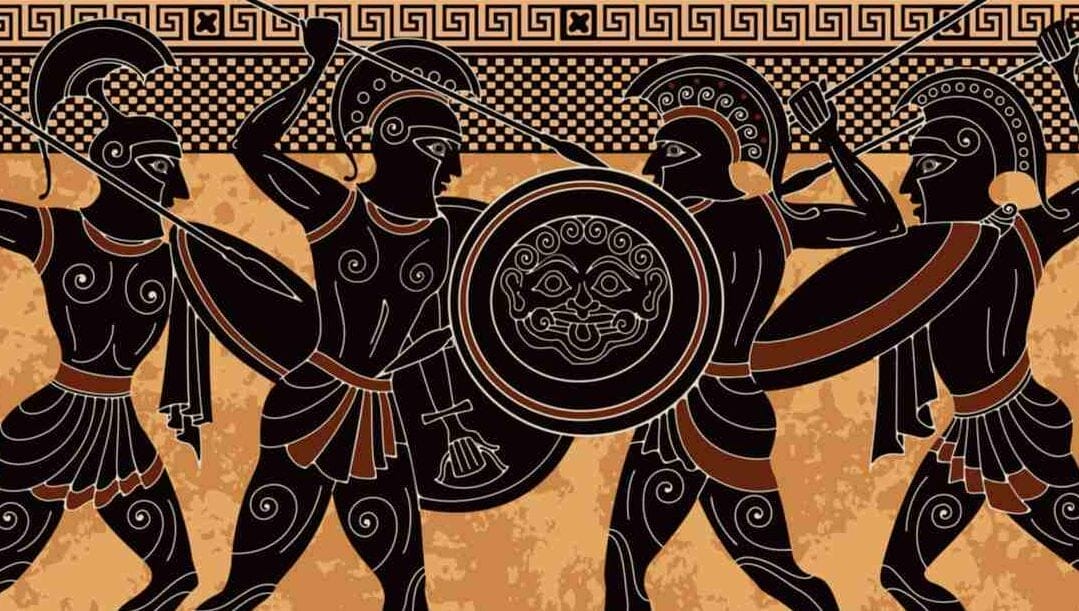 Ancient Greek history begins with the Trojan Wars. The City of Troy was besieged for ten years before the cunning Odysseus tricked the Trojans with a huge wooden horse with Greek warriors inside. Treasures of Troy is a slot that revisits this epic story of love and war. Warriors also feature in 300 Shields Extreme, where the Spartans are up against the Persians in a fight to the death, while King of Macedon celebrates the all-conquering Alexander the Great.
After the Greeks came the Roman Empire, which dominated the world for hundreds of years. As you might expect, Roman-themed casino slot games are filled with color and conflict. One of the colossal stories of those times was Spartacus, the gladiator who launched a slave revolt against the Empire. Revisit his legend in Spartacus Super Colossal Reels, where Spartacus fights for his life in the Colosseum. For a humorous take on life in the Roman army, Slingo Maximus Soldier of Rome's bonus stages give you the chance to march to Rome and visit Caesar.
Renaissance genius
The Renaissance was a fascinating period when European countries started rediscovering ancient forms of knowledge and built on them to create new sciences and explore the world. Mathematics was a key interest that unlocked many doors and had many spin-offs that are still with us today. One example: The mathematician Blaise Pascal invented roulette, still one of the most popular casino table games today.
One of the greatest creators of the Renaissance was undoubtedly Leonardo da Vinci, and you can spend time in his studio if you play Da Vinci Creations. This beautifully designed slot features Da Vinci's most famous paintings like the Mona Lisa as well as fantastic inventions like a flying helicopter. Then there's Michelangelo, the great Italian poet, architect, painter, engineer and sculptor. Play the Michelangelo slot to see sculptures of Moses, David and a Madonna tumble onto the reels in an endless cascade of artistic excellence.
Explorers of the New World
The Renaissance also created America, as the kings of Portugal and Spain sent explorers in search of new lands and especially gold, as Explorers crossed jungles, mountains, and deserts in search of the legendary lost city of El Dorado. This led to clashes with the civilizations that were already there, such as the Inca and Aztec Empires. Out of these conflicts grew the modern nations of Brazil, Peru, Mexico and eventually North America.
All these elements are brought to the fore in popular online slots such as El Dorado Infinity Reels, Aztec Myths and Montezuma. Then there's one of the most popular casino slot games ever: Gonzo's Quest, which chronicles the hilarious adventures of a quirky conquistador in search of El Dorado.
Vikings
"From the fury of the Northmen, O Lord, deliver us!" This is what the people of England and Ireland prayed in the times when marauding bands of Vikings pillaged their realms. Today the Vikings are conquering in a different sense, with Viking shows on the History Channel and Netflix, and Viking-themed movies such as Valhalla Rising and How to Train Your Dragon.
As you can imagine, the Viking theme is well represented in online casino games. The Viking Pays slot, for instance, serves up Viking runes, battle axes, blond Viking warriors, and beautiful Norse landscapes. It's the whole Viking shebang! Delving slightly deeper into the Vikings' strange beliefs, the Asgardian Stones slot takes you across the Bifröst rainbow bridge into the mythical domain of Odin, Thor and Loki.
The Wild West
The history of the Wild West is filled with colorful desperadoes, bounty hunters and gunslingers such as Buffalo Bill, Calamity Jane, Jesse James and Billy the Kid. They lived on the edge in a much more dangerous time, and their legends continue to inspire storytellers and movie-makers.
You can touch base with this exciting era with casino slot games like Bounty Raid, which takes you on a wild ride to round up a motley crew of villains and score prizes. If you're looking for shoot-outs in a one-horse town, the Wild 3 slot delivers an entertaining cartoon-like spin on this classic Western theme. Then there's Wild Wild West: Great Train Heist. This superb slot by NetEnt uses comic book-style graphics to take you back to the days of wild train robbers like the James Gang.
Open a new chapter in online casino history at Bet MGM
If you're ready to explore the El Dorado of entertainment, simply sign up with us at Bet MGM. You won't have to sweat through jungles or dodge bullets, though. Our casino games app is designed to provide you with the best online casino experience so you can play slots online in the comfort of your home or any place you choose. Our broad range of casino table games and variety games is also yours to enjoy.