Virtual reality gaming (VR) has been on the tip of everyone's tongue for quite a while and is one of the many ways technology is influencing the way people gamble. It refers to the computer-generated simulation of an environment that you can interact with using special technology and headsets such as the Oculus Quest 2, HTC VIVE Pro 2, Sony PlayStation VR and HP Reverb G2. Think "The Matrix" with plenty of fun yet none of the fatal consequences. In other words, virtual reality games, movies, videos and apps allow you to be completely immersed in your chosen environment as opposed to engaging from a removed position.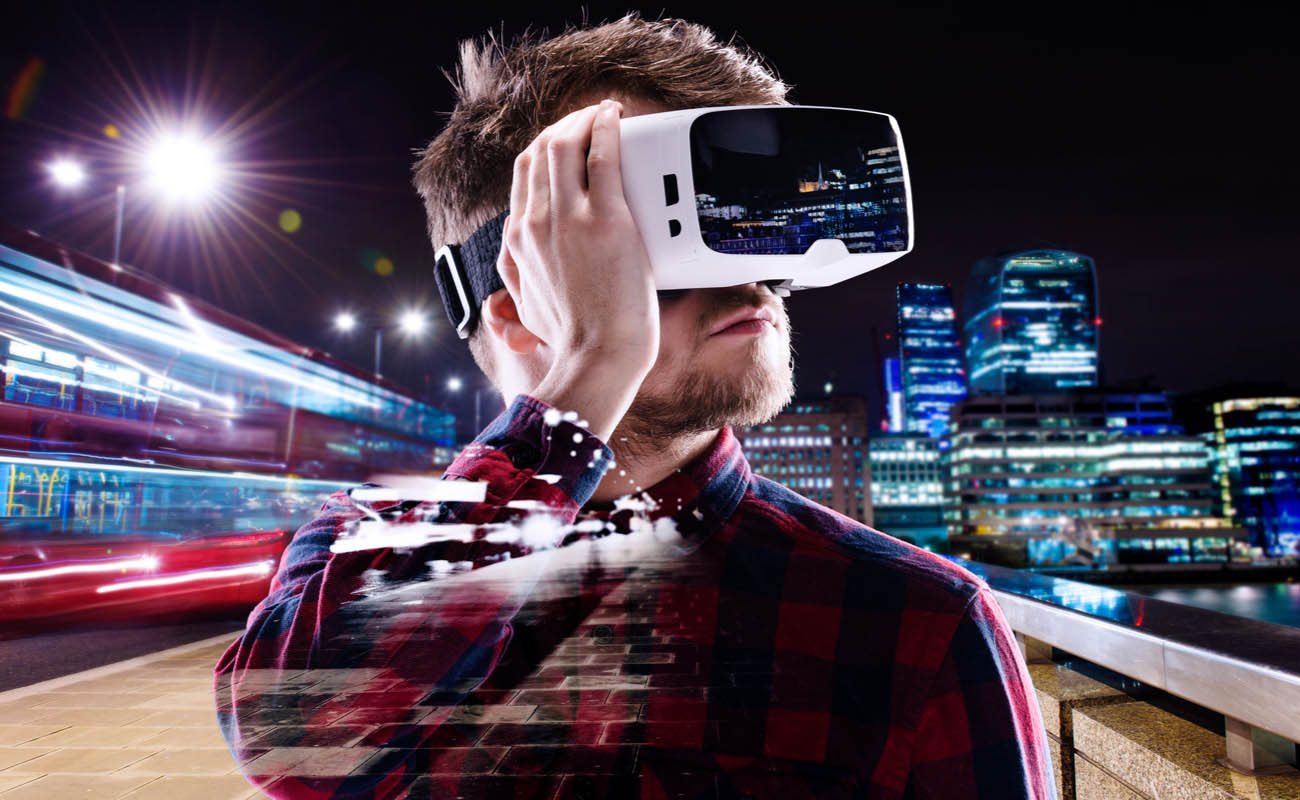 Over the past few years, VR has developed in leaps and bounds, proving to be more than a fad or expensive pastime. VR is becoming more prevalent in the healthcare, education and even military sectors and as an ever-evolving technology, it's showing up more often in the gambling sector too. Today, it is even being used as a therapy to help with gambling addiction.
In time, VR hardware will become more affordable, the content of games will be more compelling and attractive and the performance will become seamless. Presently, online casinos provide 2D games that can be played with ease from home. However, the emergence of VR has led to the creation of VR casinos that offer a selection of online casino games, including:
VR poker

Slots

Roulette

Backgammon

Gin rummy

Blackjack

Poker dice
What VR Has in Store for Casino Gamers
Virtual reality offers real online casino experiences. Though these still require a fair amount of "panel beating," these developments — even in their infancy — offer strong indications of the following characteristics in the not-so-distant future.
Immersive Gameplay
Experiences will become more realistic, offering a complete immersion into the gambling environment where there will be virtually no distinction between the live experience and the VR alternative.
Bigger "Fun" Factor
While the best online casinos offer a growing range of live dealer online games that make for a more realistic experience, VR will take this to the next level, making the authentic gambling experience more widely available and even more entertaining.
Customizable Casino Environments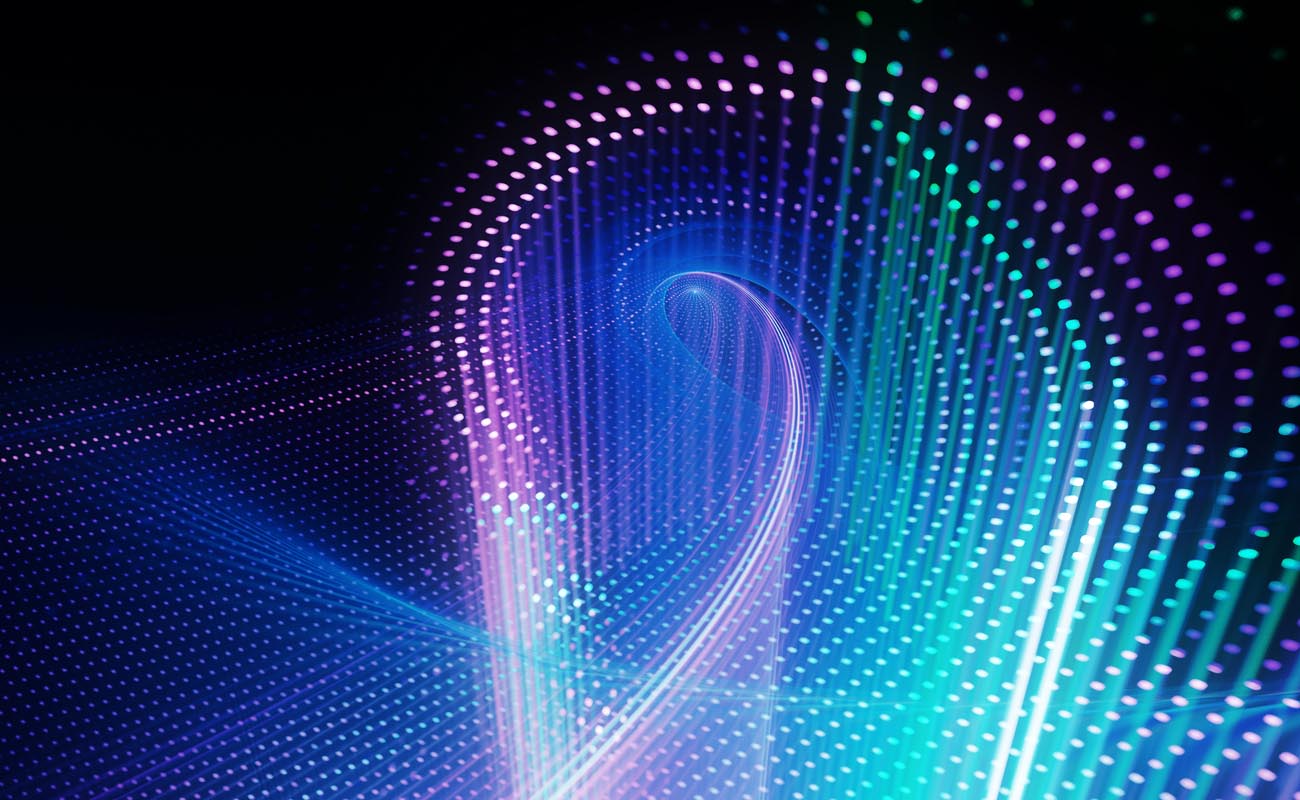 By monitoring behavioral patterns, implementing other advanced technology and incorporating artificial intelligence, gambling experiences can be evolved to suit the individual gambler. This means the most ideal, personalized environment can be fashioned, benefitting both the casino and the customer.
The Rise of Cloud Computing
The way people play and access games could well be getting a makeover soon as cloud computing and gaming continue to evolve. Google Stadia, an emerging cloud-gaming service, threatens to do just that. It's a case of "same-same, but different" as players are now able to stream their games online.
What Is Cloud Computing?
Cloud computing is the process whereby you rely on a network of remote servers to store, manage and process data. Relying on these internet-hosted servers replaces the need to depend on your local server or PC. Also known as Gaming as a Service (GaaS,) cloud gaming uses this very principle, removing the need for expensive gaming hardware. Instead, all you need is your computer or console, a good internet connection and a subscription and you're ready to press play. Some of the most prominent platforms include:
Amazon Luna

GeForce NOW

Google Stadia

Paperspace Gaming

Parsec

PlayStation Now

Xbox Cloud Gaming
Back to the Future: Google Stadia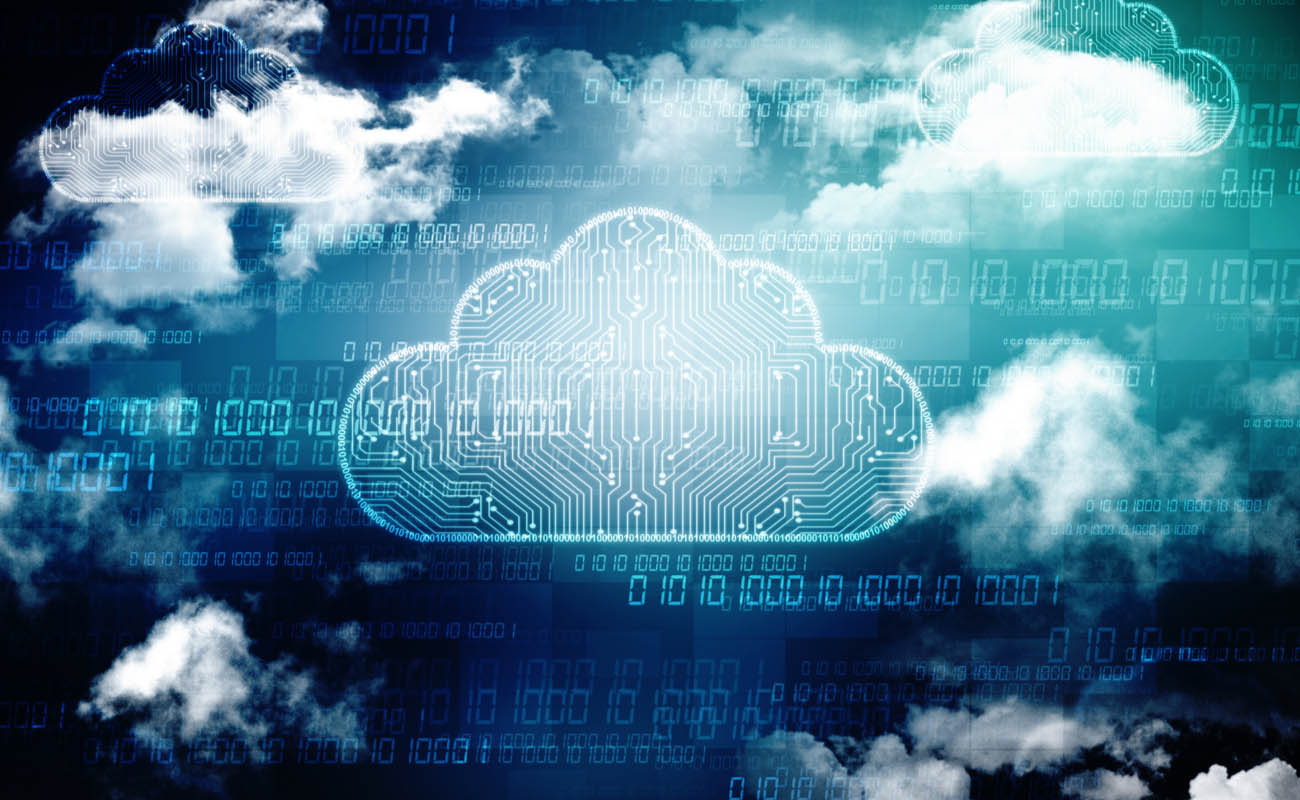 Google's cloud-gaming service, Stadia, offers 4K, 60fps gameplay in just 5 seconds — with no need for installation. The monthly cost of a subscription is $9.99, though there are plenty of free games available too. But could this approach to gaming take hold in the gambling sector? With the online casino industry constantly looking for ways to improve or reach its customers in new ways, it's no surprise that cloud casino gaming has already become a reality, but only time will tell whether gamblers will take to it in earnest.
Ray Tracing
Have you ever watched a movie or TV series and been awestruck by the almost seamless blend of CGI and live-action scenes? You're not alone. The secret to this modern-day sorcery is known as "ray tracing." Ray tracing is a rendering technique that's made possible by tracking every ray of light produced by a light source using an algorithm. 
This allows the visuals to simulate what is seen in real life and how people experience light interacting with objects in the computer-generated environment. The result is a very lifelike feel and reproduction of color, shadows, reflections and scattering of light.
Thanks to technological advancement, this magical technique is being more efficiently adopted by the gaming sector and will be implemented more frequently very soon. To date, there are fewer than 50 games in the world that use Nvidia ray-tracing technology, with more on the way.
In time, ray tracing should pave the way for a more realistic rendering of casino games, enhancing the experience and making each game more lifelike.
Here are a few ray-tracing games that demonstrate how good the future of immersive gaming is. 
Minecraft
Despite its age, Minecraft remains popular and received a 2020 update enabling real-time ray tracing on Windows. Although the game's visuals are simplistic, the effort put into ray tracing pays off. 
Realistic reflections transform the game's appearance, justifying any slight decrease in frames per second. This update also highlights the importance of not leaving old games behind, showing how new technology can enhance their experience and benefit the industry as a whole. 
Control
Control was one of the first games to showcase the advantages of ray tracing technology to gamers, with its already stunning environments and physics-based objects. The implementation of ray tracing made a visual difference, although it can be demanding on hardware. While the game is visually impressive even without ray tracing, its addition takes it to another level, despite being slightly resource intensive.
Cyberpunk 2077
Despite its initial issues, Cyberpunk 2077 shines with ray tracing, provided you have a powerful rig for high resolutions and stable frame rates. Nvidia's Deep Learning Super Sampling (DLSS) comes to the rescue, showcasing its usefulness for AI-assisted upscaling. With DLSS enabled, even players without the latest graphics cards can enjoy ray tracing and smooth performance, which is particularly beneficial given the ongoing shortages of Nvidia's RTX 30XX series of GPUs.
The Witcher 3
The Witcher 3: Wild Hunt's next-gen update brings modern visuals with impressive ray-traced lighting and ambient occlusion. Despite some rough edges, the game's stunning visuals, especially during picturesque sunsets, make it a feast for the eyes. 
Portal
Valve's groundbreaking puzzle game, Portal, receives a free DLC that adds ray tracing, demonstrating why Valve is a master of its craft. The revamped lighting in the test chambers of Aperture creates an enjoyable experience. The game holds up well and the visual upgrade rejuvenates a new playthrough.
Spider-Man: Miles Morales
Spider-Man: Miles Morales is a standalone expansion focusing on Miles' journey as the new Spider-Man. With stunning visuals and enhanced by ray tracing, swinging through New York in style is a treat. It serves as a perfect lead-up to Marvel's Spider-Man 2.
Doom Eternal
Doom Eternal, the highly anticipated sequel to the reboot, delivers a bigger and more engaging experience. The game's spectacular graphics, further enhanced by ray tracing, make it visually stunning. It successfully builds upon the first game's masterpiece status, offering an unreal and immersive gameplay experience.
Next-Gen Gaming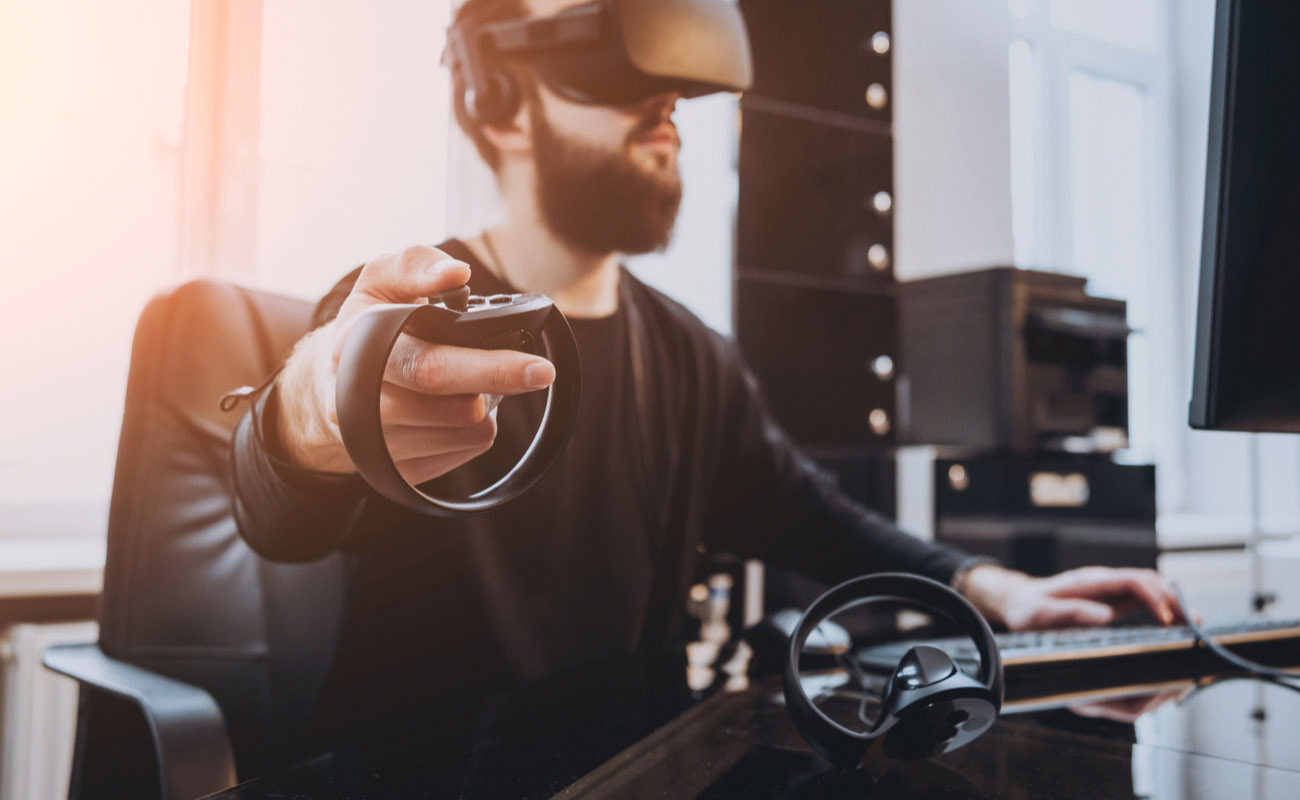 After consecutive years of service, the time for one generation passes and the doors must open for next-generation consoles. It's that time again, with both the PS4 and Xbox already having enjoyed a decade dominating the market. So, what can people expect?
Power Upgrades
The latest PlayStation 5 was released in 2020 and is powered by an 8-core AMD chipset and Navi GPU, whereas Xbox has brought its own Zen 2 and Navi to the party. Both power upgrades pack an impressive wallop that makes the fourth-generation consoles pale by comparison.
Surreal Visuals
If you put the foremost CPUs and GPUs together alongside ray-tracing tech, you can rest assured that you'll be graced with some surreal visuals with 120Hz frame rates.
Enhanced Speed
Next-gen consoles have also opted for solid-state drives. What does that mean? Load speeds are nearly 40 times faster than what people become accustomed to. That means faster rendering with higher-quality detail.
Backward Compatibility
If there's anything that makes moving onto a new console difficult, it's parting ways with the collection of games one has already amassed in favor of one or two emerging titles. That hardly seems fair. In the interests of their profit margins and your peace of mind, the next-gen consoles offer backward compatibility, so you can still play your old games. PlayStation 4 owners are still able to play their old games on the PS5, whereas Xbox has taken it a few steps further and will allow you to play any Xbox game from an older Xbox console.
Cloud Gaming
Google may have stolen the limelight where this kind of gaming is concerned, but PlayStation and Xbox won't be caught resting on their laurels, either. PlayStation and Xbox both offer their own cloud gaming services, with the latest version of Xbox Cloud Gaming (formerly known as Project Xcloud) set to release in December 2021.
VR Integration
Based on the current trend, within the next few years, the way people play games will drastically change thanks to VR and other emerging technologies. Audiences currently have separate devices that can be connected to computers and consoles to be able to experience VR games. As these devices continue to evolve, there could be exciting collaborations that streamline gaming technology.
Just imagine sitting in a chair playing online slots for real money with VR tech — players can pull the lever just as one would at a brick-and-mortar casino and even interact with the environment around them.
Choose Your Online Poker Partner… for the Present or Future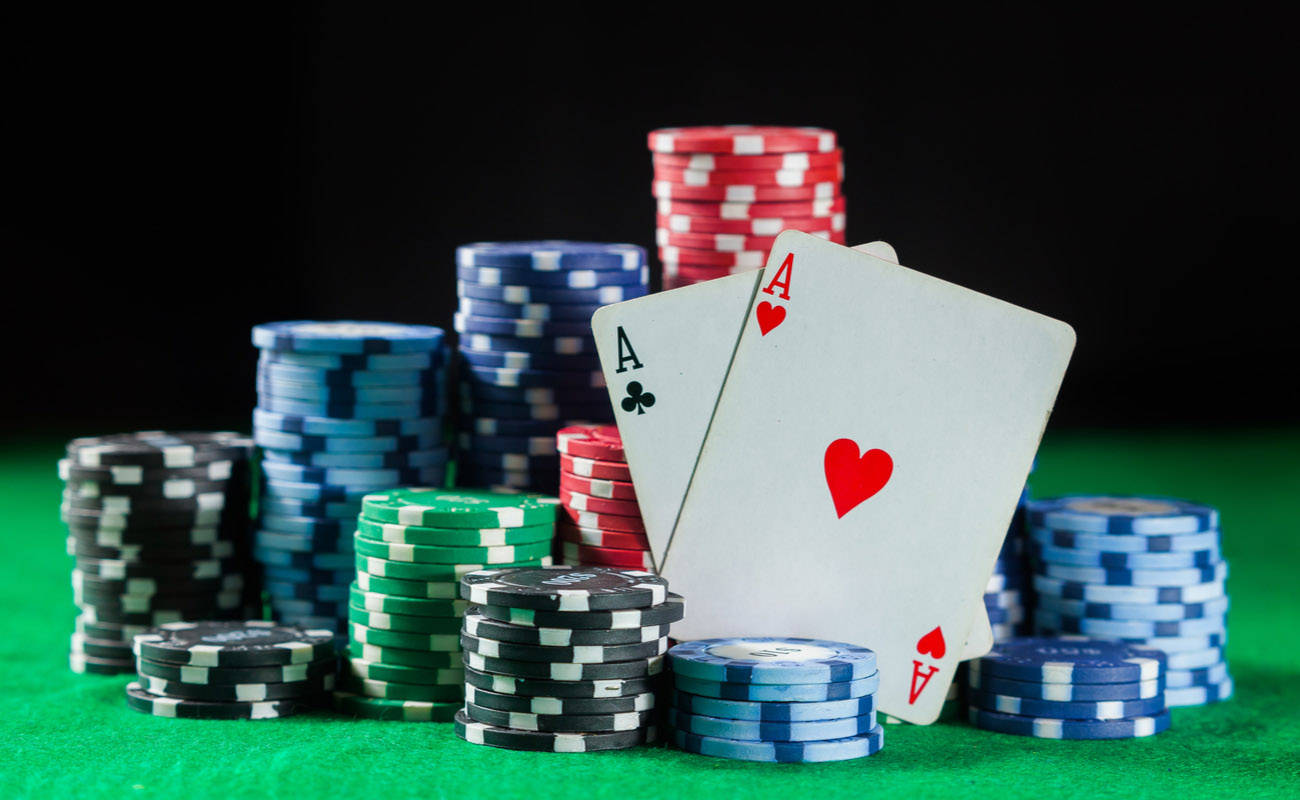 The future of online casino games and gambling in general, has never been so exciting. BetMGM is always looking for ways to add value to your gambling experiences. Whether players want to visit a real casino or play casino table games like live dealer blackjack from the comfort of their own home, BetMGM offers you the best in entertainment. 
BetMGM is one of the best online casinos with real money in the USA, with a matching brick-and-mortar casino to boot. BetMGM caters to all casino thrill-seekers, aficionados and hobbyists with variety games. If it's the Las Vegas experience you're after, rest assured you'll be able to play casino online games, alongside a whole lot more, when you register with BetMGM.