Do you like to play slots online and are interested in learning more about some of the greatest franchises in casino games? In this blog, we'll take a look at some of the most famous franchises, whether they're movies, TV shows, or even board games, that have become online slots.
Baywatch
This popular television and later movie franchise may be known mostly for its beach bods and swimsuits, but regardless of why you watched it, there's no doubt that Baywatch was a massive success. The original TV series ran for 10 years between 1989 and 1999, with a spin-off series, Baywatch: Hawaii, running for only two years from 1999 to 2001, before it was canceled. A movie was also released in 2017 starring Zac Efron and Dwayne Johnson (aka The Rock), but it had a very mediocre performance at the box office and was generally considered a flop.
Even though the Baywatch franchise may not be as iconic as it once was, online casino fans can still enjoy the great Baywatch slot that's based on the hit 1990s TV series. From game developer IGT, this slot is a standard 5-reel game with a total of 15 paylines. It features a jackpot of 250 coins, but what's likely to draw fans of real online slots is its free spins and expanding wilds.
Ghostbusters
"If there's something strange in your neighborhood, who you gonna call?" Well, in this much-loved movie franchise, it's certainly not going to be the police. Ghostbusters follows a team of supernatural investigators and ghost "police" who investigate strange events and capture the ghosts that may be causing them. This franchise has spawned four films (with Ghostbusters: Afterlife coming out later this year), animated TV shows, books, comic books, and of course, video games.
One such video game is the Ghostbusters Level Up Plus slot, based on the characters and events from the original film. This is another franchise game from developer IGT, which offers an interesting game mechanic: the ability to unlock more features the more you play. The game also has numerous other exciting bonus mini-games, providing slot players with more variety than they might expect.
Jumanji
While the latest films, Jumanji: Welcome to the Jungle and Jumanji: The Next Level, have definitely helped bring the franchise back into the spotlight, Jumanji was already a franchise before the release of these two highly popular movies. "But wasn't there only one Jumanji film before the latest reboots?" you might ask. The answer would be yes, but there was a spin-off film called Zathura: A Space Adventure, an animated series, and several video games based on the original film starring Robin Williams.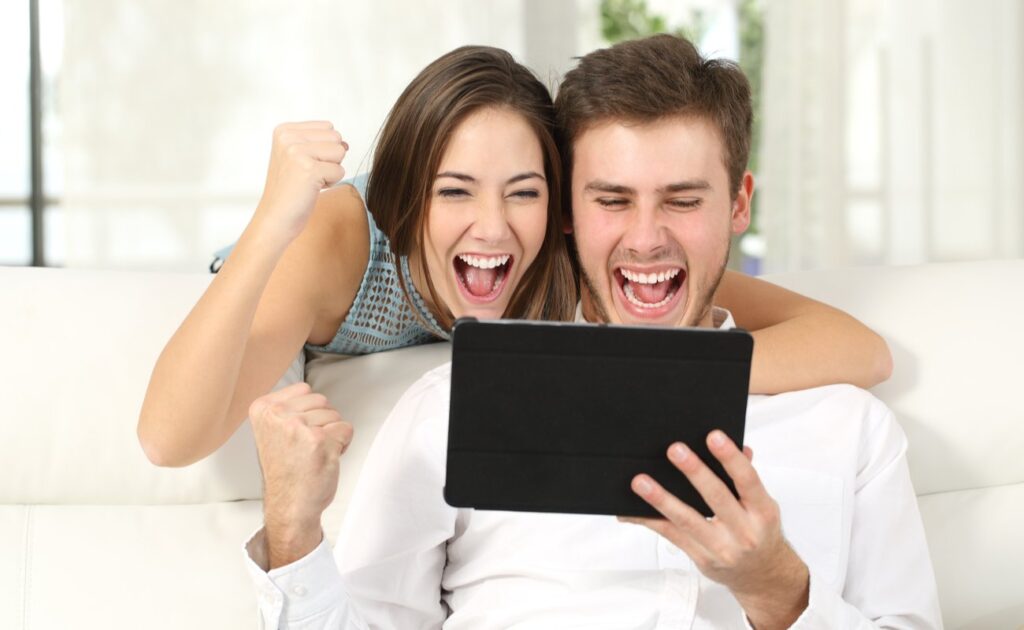 The Jumanji online slot, which was released by NetEnt in 2018, is also based on the first film and offers players a 5-reel, 36-payline experience with a variety of bonus games. While slots fans will likely enjoy this game regardless of whether they've seen the film or not, fans of the original movie will love seeing different events from it come to life in the bonus features, including the Sticky Vines, Monsoon Wilds, Monkey Mayhem, and Wild Stampede mini-games.
Monopoly
If you've ever played board games, you'll likely have had a go at the classic, Monopoly. This board game was originally released in 1935, and despite facing stiff competition in the increasingly crowded board game market, it is still recognized by board game players around the world.
For the few who haven't played the game, the goal is to make your opponents bankrupt. This is done by acquiring and developing properties around the board, with your opponents paying to "stay" on the property if they land on it. The board game remained mostly the same over the years, with the owner, Hasbro, turning to other popular franchises, such as Harry Potter, to give the game a bit of a pop culture update.
When it comes to online slots and other casino games, you can also find many Monopoly-themed games. For example, you can play Monopoly Electric Wins, Monopoly Megaways, and Monopoly Big Event if you enjoy virtual slots, as well as a variety of other titles, such as Monopoly Slingo, if you love the franchise and slots but want to try something a little different.
Slingo
You might be confused to find Slingo on our list, as it's already a casino game that's enjoyed by players all across the world. What makes this franchise unique (apart from the fact that it combines the best of bingo and online slot machines) is that Slingo has begun to partner with some of the best online slots you can find online to offer even more Slingo excitement.
You can now find Slingo games like Slingo Starburst, Slingo Fluffy Favourites, and even Slingo Berserk, which combine the classic slots you know and love with unique twists of Slingo.
Play famous franchise online slots and more at BetMGM
If you're into online casino slots, whether they're famous franchise games or not, you're bound to have a great time at BetMGM.
At our online casino, we offer many of the best casino slot games, including the likes of Narcos, Guns N Roses, Starburst, and Gonzo's Quest. And if you like to play more than just slots, we also have other casino games, including live dealer, poker, table, and even virtual sports games, for you to enjoy.
To try your luck and see what fortune has in store for you, register at BetMGM.