For many years, poker tournaments and poker in general was seen as a male-dominated field. However, perceptions are changing fast and we're now seeing more incredible female poker players rising to the top of the game.
In light of International Women's Day on March 8, we thought this would be the perfect time to celebrate some of the best female poker players in the world who have solidified their status throughout their careers. So, if you're looking for inspiration to get involved in that online poker tournament or simply to start playing online casino games, here it is! 
These are the top five female poker players and their current all-time winnings:
1. Vanessa Selbst – $11,906,247
American-born Vanessa Selbst is the undisputed queen of poker and, despite stepping away from the professional scene in 2018, she's likely to be the top-earning female poker player for years to come. 
Her career high win came at the Partouche Poker Tour in which she took away $1.8 million from the main events. Selbst has also won the North American Poker Tour, and laid claim to three World Series of Poker (WSOP) bracelets in 2008, 2012 and 2014, as well as two World Poker Tour final tables.
There's only one way to describe Selbst's professional poker career: Sheer dominance. 
2. Kathy Liebert – $6,434,470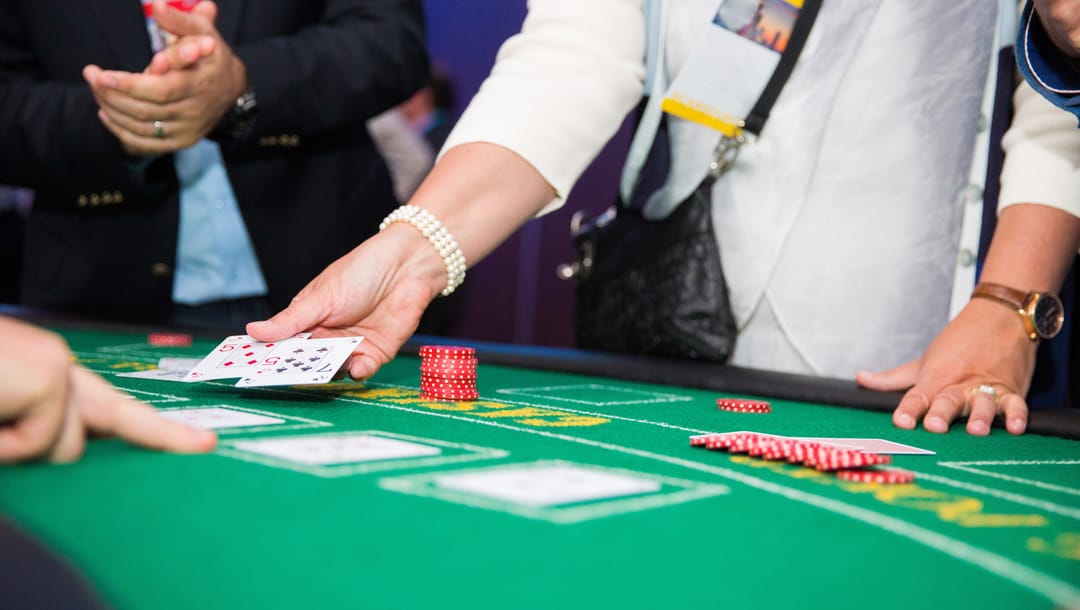 The player who has come closest to Selbst to date is Kathy Liebert, who made her first WSOP final table in 1997. The $1 million prize in the 2002 Party Poker Million is undoubtedly one of the highlights of Liebert's illustrious career, but she's also won four separate cash prizes of more than $250,000 at the World Poker Tour. What's more, in 2017, she won $40,181 at the $10,000 No-Limit Hold'em Main Event at the WSOP event 19, where she finished in the top 50 and won her first WSOP bracelet.
3. Kristen Bicknell – $5,344,935
Hailing from Canada, Kristen Bicknell is a relatively new face to the poker scene and only started playing in her freshman year at college. She used to play poker online under a number of aliases before taking the leap to playing in person. Her first big win came at the 2013 World Series of Poker, where she won the $1,000 Ladies No Limit Hold'em Championship.
That was the first of Bicknell's three WSOP bracelets, and she went on to win the $1,500 Bounty No Limit Hold'em at the 2017 WSOP for her second. Her third WSOP bracelet was won in 2020 as part of the online poker WSOP event, and she walked away with $356,412 in the $2,500 No Limit Hold'em 6-Handed Event.
4. Annie Duke – $4,270,548
Annie Duke holds the title of being the only female to ever win the NBC National Heads-Up Poker Championship. She's not been to many live tournaments recently, preferring to play online, but she still has a long list of achievements to her name. One of the most notable of these is her victory over a star-studded field at the 2004 WSOP Tournament of Champions to take home $2 million. She also secured eighth place at the WSOP Tournament of Champions in 2010, which seemed to have been her last live tournament on the record.
5. Maria Ho – $4,222,409
Maria Ho originally planned to be a lawyer, but she developed a love for poker that led her down a different path after finishing up her initial studies. She decided that she would try to play poker at a professional level and if she didn't succeed, then she could always go back to completing her qualifications to become a lawyer.
After winning in high-stakes tournaments for many years, Ho's big break came in 2007 at the World Series of Poker, where she finished 38th and won $237,865. She was also the WSOP Last Woman Standing, which immediately got her the recognition she deserved. All in all, Ho has played in 63 WSOP cashes, including five World Series of Poker finals tables (one of which was a WSOP Europe final table.) She has also played in 13 World Poker Tour cashes and four World Poker Tour final tables, has one World Poker Tour title to her name, and has played in endless finals tables on the professional poker circuit.
Ho is one of the most recognizable female poker players due to her appearances on a couple of primetime television shows. 
Best of the rest: Women poker players
Of course, there are many other famous female poker players that are challenging the status quo. Here are the rest of the top 10 in the world:
Annette Obrestad – $3,942,232

Liv Boeree – $3,852,996

Vanessa Rousso – $3,554,327

Joanne Liu – $3,459,922

Maria Constanza Lampropulos – $3,402,647
Play poker with BetMGM at our online casino
At BetMGM, we truly believe that poker is a game for everyone, and we have a whole range of poker options to suit different needs. Whether you're looking for a few hands of Texas Hold'em poker or Omaha poker, or you're more interested in online poker tournaments and more, we've got you covered!
Register with BetMGM and play poker online.