It's no secret that the gambling industry can be highly lucrative for players and casinos. Like any other business, investors play a key role in ensuring its success by injecting finances to help it stay afloat. This is especially true when it comes to poker tournaments, where a substantial amount of money may be required by players. This is where poker staking comes in, providing a solution for promising poker players who need backing.
Simply put, the success of a staking agreement requires the involvement of two parties: the player who needs a bigger bankroll and the person interested in staking a poker player.
What Is Poker Staking?
Poker staking is when a player wants to participate in live or online poker games or tournaments that exceed their bankroll. In such cases, they turn to an investor willing to fund their poker games in return for a stake in the winnings. The premise of poker staking remains unchanged. However, the player and the investor reach their own poker staking agreement based on common ground and what would work best for them. After all, such an agreement should be mutually beneficial.
Previously, a staking agreement could be entered into out of goodwill or with a mere handshake and trust. In earlier years, these agreements took the form of a verbal agreement of the expectations and share split of the winnings, but that's no longer the case. These days, these agreements are much more intricate and detailed, much like any other business agreement.
Different Poker-Staking Arrangements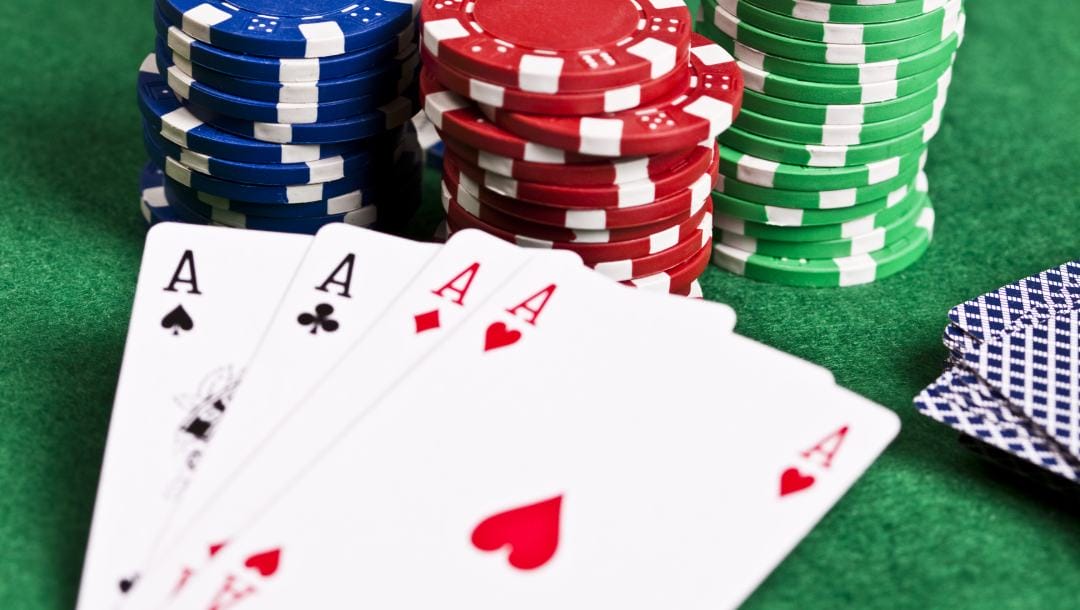 Trust-based staking agreements are a thing of the past. The different staking agreements common in modern times include:
Long-Term Agreements
Long-term staking agreements are perceived as riskier, which is why they aren't as common as the other two options. In long-term agreements, the backer and player generally agree on a 50/50 split, whereby the backer funds all the gambling, and the player has to put their best foot forward and play to win. In the unfortunate case that the player has significant losses, they have to repay the backer from their winnings through what is called make-up. Only then can the player keep any of the profits.
Considering that the backer carries all of the risk from the onset, particularly in the case of high-stakes poker, it only makes sense that the player also bears some risk. The player can't decide to end the agreement if they are in make-up. The backer, on the other hand, can terminate the agreement at any time. If they choose to do so while owed some money, they have to write it off.
Tournament Series
This medium-term form of backing is suitable for backers who don't want to go in for the long haul but want more than a once-off agreement. It's a backing of a series of games and large-scale tournaments. This arrangement is popular for online poker staking in tournaments like the World Championship of Online Poker (WCOOP.) Here, the player needs to map out and clarify which tournaments they intend to play, what they believe their advantage is, and how much they want to get from backers. Poker tournaments can be unpredictable and full of surprises, but the player and backer must find common ground about the repercussions and way forward when there's been a cancellation or loss.
Single Sessions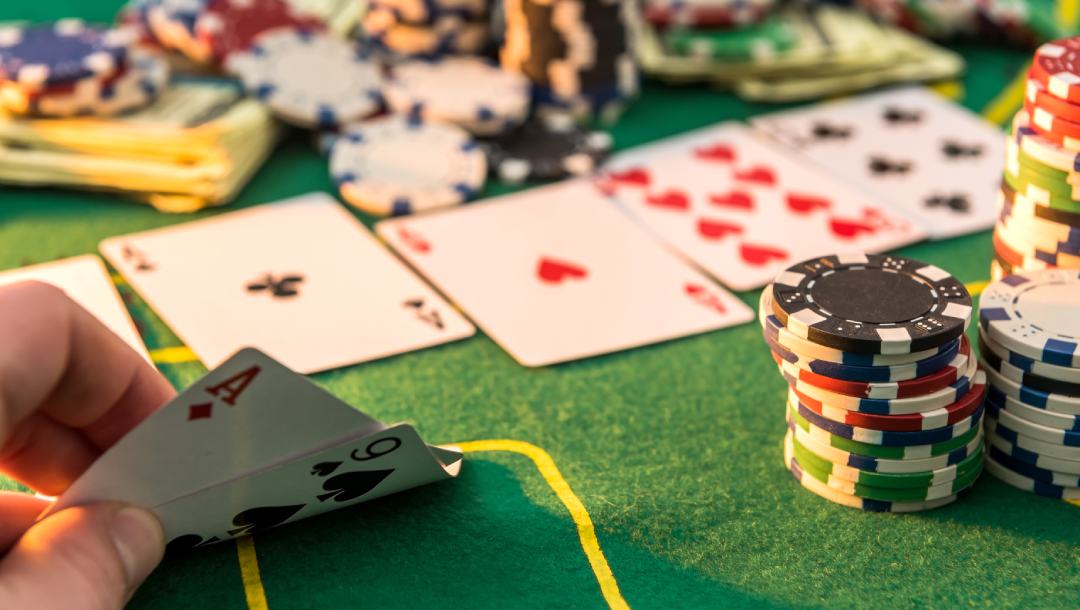 Arguably the most common staking agreement, these are short-term and once-off backings perceived as less risky. This agreement uses a mark-up approach, where the player will pursue backers with an understanding of their value and the returns the backer will likely make. They can use this to get the backer's buy-in for their starting stake and see what it leads to. This agreement is an excellent way to test the waters for both players and backers to identify the most promising opportunities.
What Are the Advantages of Poker Staking?
For the Backer
Investing in lucrative poker games even without the basic skills.

Income made from poker staking can be an additional revenue stream while you attend to daily business or your job.
For the Player
The ability to play highly lucrative games even without the necessary bankroll.

You pass a portion of the risk to the backer.

Your poker skills can make you profits.
What Are the Disadvantages of Poker Staking?
For the Backer
Finding talented players who want to enter into such an agreement.

Carrying the financial risk from the onset.

Potentially not getting your money back if a player fails to win games.

Having no control over the outcome and not being involved in gameplay.
For the Player
Pressure to win games to avoid repaying your backer.

Having to answer to your backer when things don't turn out as expected.

The pressure may take the joy and pleasure of playing poker away.
Differences Between Make-Up and Mark-Up
These two terms are common in poker staking and are often used to differentiate between the staking arrangements. Make-up is how much money a player has to repay their backer after a loss in longer-term agreements before they can enjoy the benefits themselves. Conversely, the mark-up is a fee or percentage that a player decides on to the backing fee based on their perceived value and chances of success. A mark-up is primarily used in single sessions.
Play Poker Online at BetMGM
Poker is a classic casino game that has stood the test of time. It has proven to be quite financially and socially rewarding for many people. This is one of the reasons why some players end up sourcing funds from investors, as the returns can be relatively substantial. Now that you have the answer to the question, "How does poker staking work?" you better understand how some people fund their poker bankroll.
Whether you're a beginner or an experienced poker player, why not try your hand at BetMGM's range of poker games? Register to gain unlimited access to your favorite casino games.