The great game of poker is all about making decisions. Whether you fold, check or raise, you're always making decisions based on the information on the board, as well as key factors such as your table position, your stack size, your bankroll, your insight into other players' styles and many more. These all depend on your knowledge and experience. 
Another decision that can affect your game is where to play, including the choice between live and online poker. Your gaming environment has a much bigger influence than you may realize, and there's a big difference between sitting with fellow players at a live table and entering a digital room for some poker games online. It's all still poker at the end of the day, of course, but it's a good idea to familiarize yourself with the differences. Let's take a closer look at what's in store when you first start to play poker online.
Getting Used to a New Gaming Experience
The most obvious difference between online poker and live poker is that you're playing in a digital environment instead of at a table. As a result, it's very important for you to get to know the features and gaming interface of your poker site of choice. You'll soon discover that online play has many fun advantages, such as graphics and animations that show you when it's your turn, the number of chips in the pot, and other important information. The leading Party Poker app (as featured at BetMGM's online casino) gives you the ability to replay hands, take notes, and see which other players are in the money, while Rabbit Hunt allows you to view the cards that would have been turned if you'd stayed in a specific hand. Throwables, emojis, animations, and game sounds all add to the fun.
Managing Your Money Online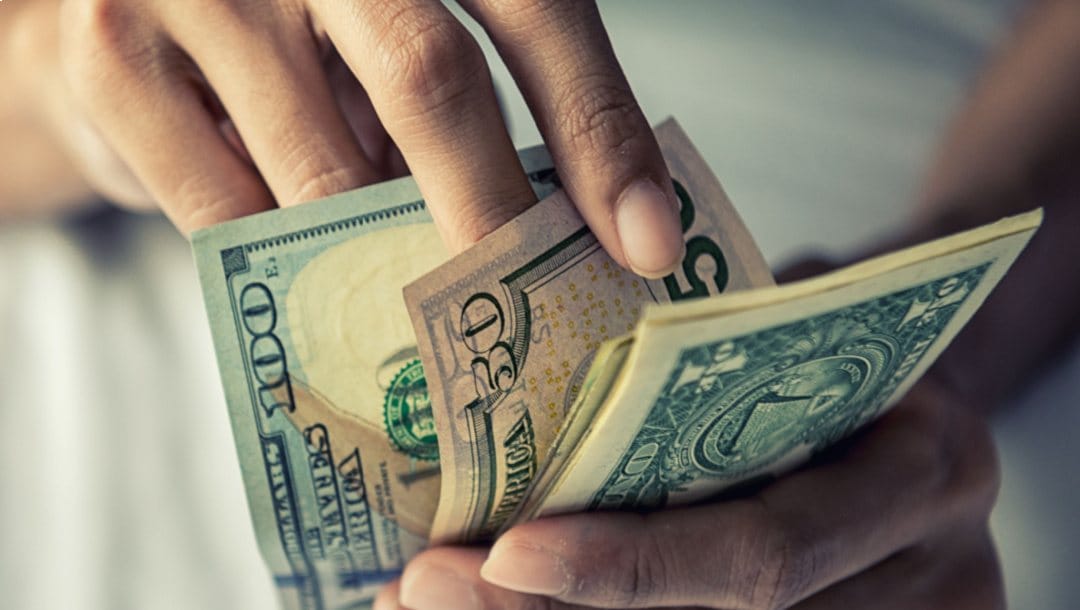 Once you've gotten acquainted with how your poker site works, you'll want to play some real money poker games online. Managing your bankroll is critically important, and you can't do it the same way online as you would live. That's because poker sites don't have the physical limitations of live poker rooms, so they can run multiple real money online poker tournaments around the clock, and you can participate in a number of tournaments at once. At the same time, poker plays out faster online. As soon as your current hand is complete, the software deals you a new one. Dealers don't have to shuffle and pitch cards, and you can click a button to act rather than taking time to look down at your cards. 
What all of this means is that you easily play a greater volume of hands in a session, giving you the opportunity to commit to much more risk and potentially burn out your bankroll. To develop the kind of discipline required to stay within your limits, it's best to start with much smaller stakes than you may be used to when playing at a live table. If you're interested in playing multiple tables, start with two and see how you handle them for a few sessions. Once you're comfortable, you can add in another table, and so on.
Toughening Up
It's often said that online players tend to have a looser, more aggressive style than live players. One reason for this is that online rooms have a maximum of six players per table. This means you have to pay blinds one hand in every three, which forces you to take more action. If you're making the transition from live poker to online, this is something you'll have to adjust to. This can be quite tough, but it's necessary if you aim to succeed. 
Something else that makes online games generally tougher than live ring games is the fact that there's much less scope to socialize. As a result, online players take the game very seriously, making them formidable opponents for new players to come up against. The best solution to this problem is to toughen up by playing more poker games online. A great way to do this is to enter online poker tournaments. These are more grueling than live poker tournaments because hundreds, even thousands of players can compete, so online tournaments are frequently more lengthy. It takes a lot of mental preparation to dedicate so many hours to sitting in front of your screen.
Set Up for Success
Even the best poker tournament strategy will fail if you don't have the right setup. A stable internet connection is a must. If you play multiple tables, it helps to have two screens, whether it's two desktop monitors, a mobile device, or a laptop with an external monitor. Have a dedicated space for playing, with a comfortable desk and chair. But don't get too comfortable – you can lose focus if you play on the couch! If you're playing long hours in a poker tournament, be sure to have a good supply of snacks and cold drinks on hand so you don't have to search for refreshments during a session. 
A decent playlist also helps to focus on the game. Speaking of focus, you'll want to eliminate all background distractions. Turn off the TV, and don't get sucked into social media! Unlike in live poker tournaments, where you simply don't have the opportunity to play with your phone, you'll have to work on this as part of your discipline. It's all worth it, though, as you develop the stamina, dedication, and focus that may take you to the final table one day.
Get the Poker Party Started at Betmgm
Make the transition to online poker in style when you sign up at BetMGM. Powered by the latest Party Poker software, our poker rooms offer daily cash games, sit and go's and multi-table tournaments to suit your skill level and bankroll. Between sessions, you're welcome to explore our broad range of online casino games, ranging from video slot games to classic blackjack, roulette, and baccarat.