Poker has solidified its position as one of the most prominent and loved forms of gambling worldwide. The game's appeal extends far beyond the confines of casino walls and into the world of online casino games. What sets poker apart is the way it uniquely combines skill, strategy and chance in a game that demands mental acuity, emotional control and the ability to make calculated decisions in the face of uncertainty.
In recent years, the game's popularity has skyrocketed, thanks, in part, to the rise of televised tournaments and the emergence of charismatic and talented players who've become household names. These players haven't only mastered the art of the game but also crafted distinct styles and personas that have captivated audiences worldwide.
The influence of these big-name players goes beyond their individual achievements. They have become ambassadors for the game, attracting new players and inspiring a new generation of poker enthusiasts. Their success has elevated the status of poker, turning it into a spectator sport for fans who eagerly tune in to witness the drama unfold and root for their favorite players.
This blog delves into the captivating world of these esteemed players, exploring their triumphs and setbacks and everything that's propelled them to the pinnacle of poker success.
Their stories make it easy to see how they inspire online casino gambling and betting.
Phil Ivey
Phil Ivey, often called 'The Tiger Woods of Poker,' is renowned for his unbeatable record and exceptional achievements. 
Early in his career, Ivey's passion for tournament gaming was sparked by winning a $1,000 cash prize at the Trop's Customer Appreciation Invitation Tournament in Atlantic City.
Throughout his poker journey, he notched up groundbreaking accomplishments, including being the first person to win a gold bracelet at the World Series of Poker (WSOP) and securing a victory in the Monte Carlo Millions tournament, earning him $1 million.
Ivey's success extended to the World Poker Tour (WPT), where he claimed his first title and over $1.5 million in prize money. He continued to showcase his skills, triumphing twice in the prestigious Aussie Millions and amassing cash prizes exceeding $2 million and $3.5 million, respectively.
His exceptional expertise and strategic brilliance recently earned him induction into the esteemed Poker Hall of Fame, solidifying his status as one of the most revered figures in the casino industry.
Dan Bilzerian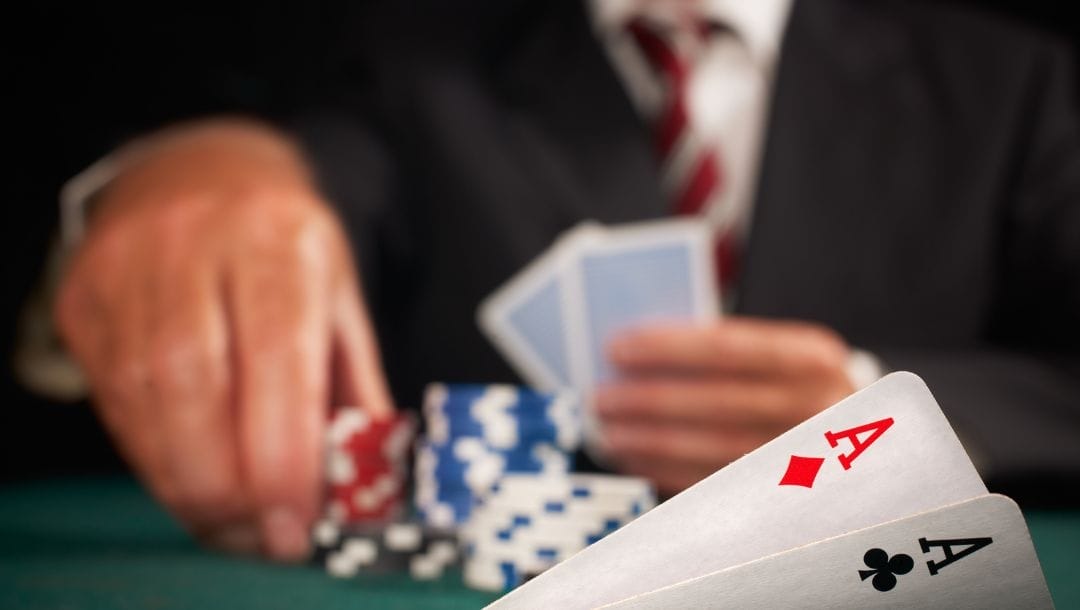 Dan Bilzerian's introduction to the world of brick-and-mortar casinos came at the age of 25 after he had already developed a passion for online poker. It was Lake Tahoe he stepped into. To avoid depleting his trust fund, he set a budget and, participating in various tournaments, secured a substantial amount of winnings.
In 2009, he took a shot at the renowned WSOP Main Event. Facing off against seasoned professionals such as Phil Ivey and Joe Cada, Bilzerian made an impressive showing, finishing in 180th place and pocketing $36,626.
His notable performance caught the attention of Victory Poker, an online cardroom, leading to a lucrative sponsorship deal. In exchange for $1 million, Bilzerian became the face of Victory Poker, proudly wearing their uniform during tournaments and appearing in promotional campaigns. Unfortunately, the company folded shortly after Bilzerian's contract ended.
Ken Uston
Ken Uston was a highly skilled blackjack player who joined Al Francesco's blackjack team and eventually authored books on card counting strategies. 
Al Francesco's blackjack team employed the 'Big Player' approach, where team members played at various tables, capitalizing on favorable card counts. Uston excelled as the team's main 'Big Player,' winning over $27,000 in his first outing. However, his success attracted scrutiny and bans from several casinos. Uston's lawsuits challenged these bans and influenced changes in casino practices.
In response to his high-profile lawsuit against these casinos, New Jersey courts ruled that establishments could not ban individuals from counting cards in blackjack unless there was a specific ordinance forbidding this. As a result, casinos adapted by increasing the number of decks used or enhancing their house advantage, but of course, Uston also adjusted his strategy. His contributions to blackjack earned him a place in the Blackjack Hall of Fame and recognition as one of the top poker players to follow on Twitch. 
Phil Hellmuth
Hailing from Madison, Wisconsin, Phil Hellmuth is a legendary figure in poker. With an impressive collection of 15 WSOP titles and more than 140 cash finishes in WSOP events, he's established himself as one of the best players in the game.
In 1989, at the tender age of 24, Hellmuth made history by becoming the youngest person to win the WSOP Main Event, defeating the two-time defending champion, Johnny Chan. He held this record for two decades until it was surpassed in 2008.
Hellmuth's prowess in the WSOP is renowned, having amassed over $12.5 million in prize money from his 13 tournament victories. His total career earnings from WSOP cash finishes exceed $18 million, ranking him fifth on the United States' All-Time Money List.
Despite his reputation as the 'Poker Brat' — due to his spirited and competitive nature — Hellmuth has garnered numerous Player of the Year Awards and was honored with induction into the prestigious Poker Hall of Fame in 2007.
Vanessa Rousso
Vanessa Rousso is a remarkable poker player who relies on more than just luck or her captivating appearance to dominate the game. Using the intricate concepts of game theory that she had studied in school, she surpasses her competitors with strategic brilliance. In 2007, Rousso emerged as the highest-earning professional female poker player in the United States, confirming her exceptional skills and earning potential.
Her career gained significant traction in February 2006 when, at the age of twenty-three, Rousso secured a fifth-place finish at the $1,500 No Limit Texas Hold'em WSOP Circuit event in Atlantic City. This remarkable feat made her the youngest female player at the time to reach a WSOP final table. She claimed a seventh-place finish in the $25,000 WPT No-Limit Texas Hold'em championship event.
Rousso's prowess extended to online poker as well, where she's achieved notable successes. In 2007, she secured a second-place finish at the prestigious PokerStars World Championship of Online Poker main event, pocketing an impressive$700,000. She's also demonstrated her skills in live tournaments, including the European Poker Tour and the World Poker Tour's Nationals, with consistent money finishes and a first-place win in the No Limit Texas Hold'em Six Max event. With her total earnings exceeding $2.5 million in both live and online tournaments, Rousso's impact on the poker world is undeniable, securing her a prominent position on Florida's All-Time Money List.
Chris Ferguson
Nicknamed 'Jesus' for his distinctive long, dark brown hair and beard, Chris Ferguson is a well-known figure in the world of tournament poker. Sporting a rugged cowboy look with his black hat and attire, he exudes a throwback charm reminiscent of saloon days in the Wild West. With an impressive track record that includes six WSOP bracelets, Ferguson is regarded as a formidable player, both for his intimidating appearance and his remarkable achievements at major events.
Ferguson's poker journey began in 1993 when he entered his first official tournament, securing a respectable 4th-place finish and a cash prize of $1,600. His breakthrough came in 2000 when he clinched his first WSOP gold bracelet in the $2,500 Seven-Card Stud event. That same year, he achieved an astonishing victory in the $10,000 No Limit Texas Hold'em World Championship, claiming the coveted title and a life-changing $1.5 million. This memorable win against poker legend T.J. Cloutier was so remarkable that it features in the book Positively 5th Street by esteemed author Jim McManus.
Aside from his prowess at the poker table, Ferguson played a significant role as one of the co-founders of Full Tilt Poker, an online platform offering various poker variations, which led to a scandal and Ferguson's stay away from poker. Following a hiatus of almost five years, he made a comeback to the WSOP in 2016, marking his return to the competitive poker scene.
Everything Is Possible at BetMGM
The incredible achievements of these players are truly inspiring and demonstrate the almost boundless opportunities for success in poker, blackjack, online slot machines, jackpot slots, live dealer casino games and other variety games.
Whether you admire the calculated moves of Vanessa Rousso, the strategic brilliance of Phil Hellmuth or the unwavering determination of Chris Ferguson, one thing remains clear: their remarkable journeys prove that with dedication, persistence and a sprinkle of courage, anyone can aspire to extraordinary feats and bask in the thrill of hitting the jackpot time and time again.
Now that you've been sufficiently inspired by the stories of these heavyweights, unleash your inner champion and experience the joy of reaching new heights in the realm of gaming when you register at BetMGM. Everything you could want when playing casino games online, – whether you're looking for online slots, casino table games like blackjack or classics like online roulette –  the casino offers them all. The possibilities are endless and the rewards can be truly life-changing. Get to know where you belong while playing poker.