More women play casino games online and offline for fun than ever before, thanks in part to the online casino industry. There are two main reasons for this. 
First, digital technology allows women to integrate online casino games into their busy schedules. Before the internet enabled this possibility, few women could make time for gambling. A woman would struggle more than most men due to the higher level of responsibilities placed on them once you added work together with household and family obligations. Now, however, anyone can play casino online table games and online casino slots on their mobile device, meaning that a quick gambling session is now more accessible to both men and women.
Secondly, you don't need to read tips for popular online casino games to know that gambling used to be an activity entirely dominated by men. Women's role, as perceived by the casino patriarchy, was just to make the casino "look pretty." Sure, they could enjoy a pull on the slots lever if they got bored — but the serious casino table games (like blackjack and poker) were considered men's territory. This stereotype was based on prejudice — women had to prove they were equal to men to be taken seriously. As always, of course, women were more than up to the challenge and have been for decades when you look at women in gambling throughout history.
It's thanks to the past (and ongoing) achievements of women gamblers that you can be more excited than ever to consider what the future holds for women in poker. Take a look at five inspirational women, all worthy of the title "best gambler in the world," who've mastered and made millions from gambling.
Vanessa Selbst: Women's Best Professional Poker Today
The best poker player amongst women in the world today is Vanessa Selbst. Her impressive career includes three World Series of Poker (WSOP) bracelets and top finishes in multiple high-end tournaments. She's also made the most money of any woman playing professional poker, with live tournament earnings of almost $12 million to date.
Selbst, born in 1984 in Brooklyn, New York, first discovered poker while studying political sciences at Yale. She had her first big score in live tournaments back in 2006 when she placed seventh at a WSOP side event and won $107,000. The following year, she finished third in the $5,000 Heads-Up Championship at the World Series. Her first WSOP bracelet came in 2008 after she outplayed and outlasted 759 entrants in a $1,500 pot-limit Omaha event.
From then on, Selbst's successes snowballed. In 2010, she won more than $2.5 million in eight months. She won two more WSOP bracelets in 2012 and 2014. Wins at the 2013 PokerStars Caribbean Adventure High Roller tournament and the 2015 Super High Roller Celebrity Shootout were good for $1.4 million and $1 million, respectively. She was also part of Team PokerStars from 2010 to 2017.
Throughout her poker career, Selbst's focus on the importance of her education never wavered. Even when she was winning big at poker tournaments, she kept up her studies and earned a law degree from Yale in 2012. When she quit poker in 2017, she joined a hedge fund, where her poker skills came in handy. After all, both professions demand the ability to keep a cool head, assess risks and deal with ups and downs. This holds true whether you're playing poker in a tournament or at a live casino online. She was inducted into the Women in Poker Hall of Fame in December 2022.
While she hasn't returned to the felt in several years after she officially announced her retirement in 2018, Selbst has recently become a part of the WSOP Thrill Team.
Kathy Liebert: The First Woman To Win a Poker Tournament With a $1 Million Prize
Kathy Liebert is a top professional poker player with many firsts to her name. Born in October 1967 in Nashville, Tennessee, she grew up on Long Island in New York. Liebert graduated college with a Bachelor's degree in business and finance but later decided that the corporate world was not for her — so she started playing poker. In Colorado (where she had moved for skiing,) she began to play $5-limit poker for fun. She did so well at the tables that the casino invited her to become a prop ("proposition") player. This gave her the time to hone her skills (perhaps even learn how cognitive biases affect gamblers) and read numerous poker books.
Something in poker must have clicked instantly for Liebert because she placed second at her very first poker tournament — an Omaha Hi-Lo event in Las Vegas. After that, she never looked back. In 2002, Liebert made history as the first woman to win $1 million at the PartyPoker Million event. She's been at the World Poker Tour (WPT) final table five times. At WSOP in 2004, she took home a gold bracelet in a $1,500 limit Texas Hold'em shootout event. She placed third in the 2005 Borgata Poker Open and came second to Steve Brecher in the 2009 Shooting Stars tournament after the longest final table in WPT history. She was announced as one of the top 10 nominees for the 2023 Poker Hall of Fame. As of July 2023, Liebert's prize money winnings total almost $7 million. 
Kristen Foxen (née Bicknell): The Third-Richest Woman Playing Professional Poker in 2022
Kristen Foxen (née Bicknell) rose through the ranks of women's poker with some incredible games in 2018 and 2019, with one stand-out win in 2020. Her winnings came to over $2.5 million during this period and catapulted her into poker superstardom. 
Like many of the other players on this list, she began her poker career in college as a freshman. She played millions of hands online in her early years, earning her the "Ultimate Grinder" title. (According to an interview with Cardplayer.com, this was a title that she worked hard to defend.) Foxen's first big win came in 2013 at WSOP, where she claimed first place in the $1,000 Ladies No Limit Hold'em Championship. She won $173,922 and claimed her first gold bracelet. Her next big win came in 2016 after she won the WSOP $1,500 No-Limit hold'em bounty event. This was another six-digit win at $290,768.
Foxen was absolutely dominating live competitions in 2018 and 2019 but had to adapt when the COVID pandemic came along in 2020. With the live scene shut down, Kristen turned to online tournaments. Her biggest win that year was the $2,500 GGPoker.com No-Limit Hold'em Six Max and its $356,412 prize. Her total live earnings as of July 2023 were almost $6.5 million.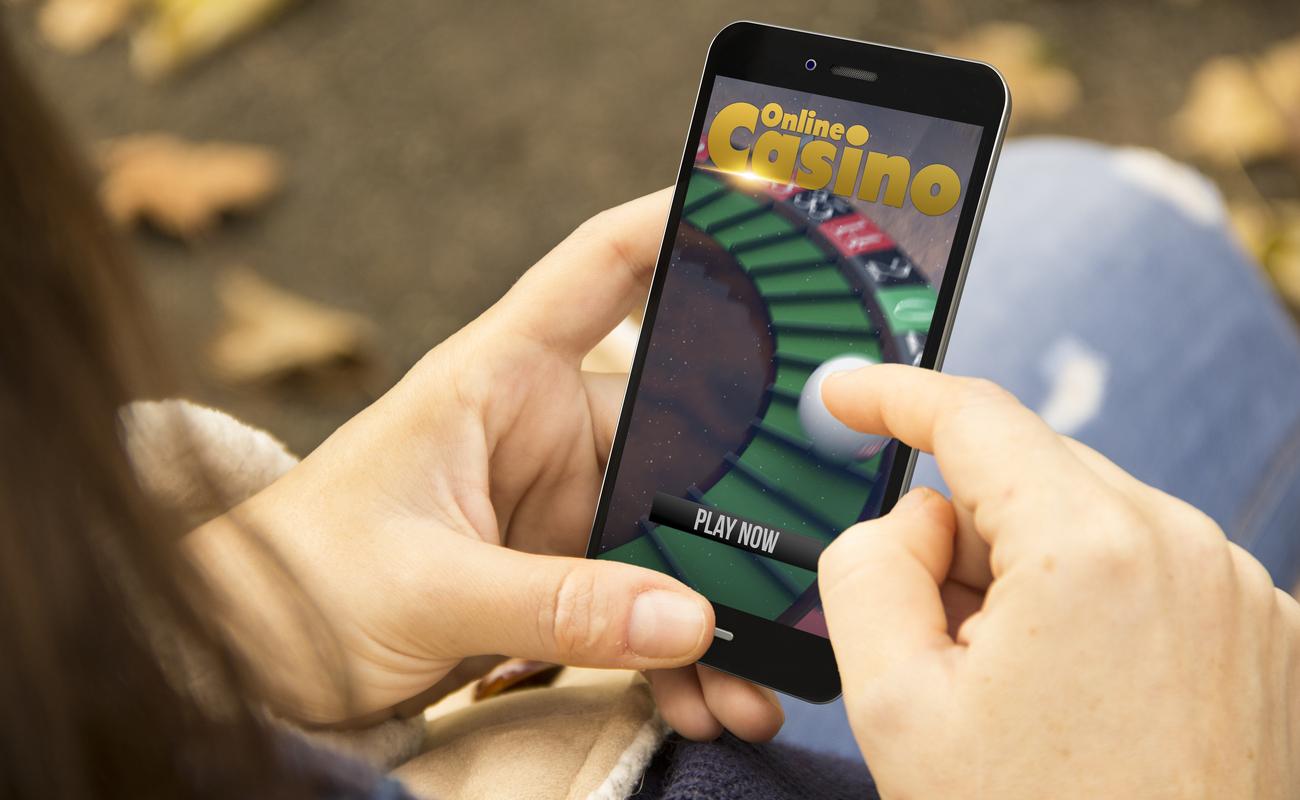 Annie Duke: Born To Win
If there was ever a case of someone being born to play casino games, it's Annie Duke — her whole family is full of poker players. Her brother, Howard Lederer, is a professional poker player, while her sister, Katy Lederer, has published a book entitled "Poker Face: A Girlhood Among Gamblers." Duke herself started playing seriously in 1992. She quit the University of Pennsylvania a month before she was due to defend her Ph.D. work in psycholinguistics, so her brother urged her to take up professional poker. He coached and bankrolled her until her skills improved. She signed up for the WSOP just two years later in 1994, finished 13th and took home $70,000.
In 2000, Duke placed 10th in the 2000 World Series of Poker Main Event when she was over eight months pregnant with her third child. Unfortunately, she missed the final table by one place. In 2002, she began to work for a software company producing live online casino games. Her big year came in 2004 when she eliminated her brother from four different WSOP events and won the WSOP Tournament of Champions — a 10-player invitational with a winner-takes-all prize of $2 million. It was the most money a woman had ever won at a single poker event. Moreover, Duke won a gold bracelet in the $2,000 Omaha Hi-Lo Split 8 and came first in the 2004 WPT $2,500 Limit Hold'em event.
By the time Duke retired from the game in 2012, she'd won more than $4 million. Today, she is a corporate speaker, consultant and published author. Her book, "Thinking In Bets: Making Smarter Decisions When You Don't Have All the Facts," was a bestseller. Her latest handbook is titled "How to Decide: Simple Tools for Making Better Choices." Duke has also co-founded the Alliance for Decision Education, a non-profit dedicated to empowering students through decision-skills education.
Annette Obrestad: The Youngest Poker Millionaire
Annette Obrestad is the youngest ever player — across all genders — to win a WSOP bracelet. Born in 1988 in Sandnes, Norway, she started playing online poker at the age of 15 under the nickname "Annette_15." Because she was too young to deposit money to play in online poker tournaments, she played freeroll tournaments instead (tourneys with no entry fees.) She won big here, raking in more than $500,000 on PokerStars, $200,000 on UltimateBet and $136,000 on Full Tilt Poker by 2007.
As soon as she turned 18, Obrestad turned professional and started entering live poker tournaments. She quickly went on to win a $4 buy-in sit-and-go event against 180 other players by playing position and watching the other players. Not long after that, she placed second in the PokerStars European Poker Tour Dublin event and won $431,184. Obrestad's first really big win, though, came just before her 19th birthday. Obrestad took home a World Series of Poker Europe (WSOPE) bracelet, along with prizes worth $2.01 million (even more than Annie Duke's $2 million win in 2004.) The poker world was shocked — never before had such a young player won such a big prize.
As of her unofficial retirement in 2018, Obrestad's live tournament winnings total almost $4 million. She now has a career as a YouTuber, sharing make-up tips from her home in Vegas. Her channel has almost 48,000 subscribers. Talk about an all-rounder.
Lottie Deno: The Poker Queen of Texas
To this day, nobody knows what her real name was, but Lottie Deno will always be remembered as one of history's most famous poker-playing women. Born in 1844, she left her native Kentucky and traveled far and wide under various names, including Carlotta Tompkins, Mystic Maud and the Angel of San Antonio. Ultimately, she settled in Fort Griffin Flat — "the toughest little town in Texas."
The way she got the name "Lottie Deno" is part of a gambling legend. It was the Wild West and men were prejudiced against women on the whole, but she was tough enough and smart enough to make her mark in the gambling saloons. One night, she won every hand of poker from every gambler foolish enough to think he could beat her. After playing and winning the last hand of the last game, she heard a drunken cowboy holler from the back of the saloon, "Honey, with winnings like them, you oughta call yourself Lotta Dinero."
Lottie Deno used her nickname to protect her pious family from knowing that the money she sent home to Kentucky came from gambling. They believed she'd married a wealthy Texas cattleman. What's more, they never got wise to her ruse because she never went back home. Instead, she carved out a career as a gambling genius from 1860 to 1880. When she beat the legendary "Doc" Holliday, people started calling her the Poker Queen. Lottie Deno's winnings allowed her to live in comfort until the ripe old age of 89 — and forever in poker legend.
Head to BetMGM for the Best Online Casino Games
Whether you're interested in finding a place to play online casino games for real money with the aim of becoming one of the most famous gamblers in history or you're just looking for a place to gamble and have some fun, you're in the right place. BetMGM offers a safe environment for you to find your feet and learn how to bet within your limits. 
BetMGM has a range of exciting casino table games, including classics like blackjack, craps and roulette. You can try live dealer casino games, where you'll get to enjoy live real-time action with a live dealer online. You can also join poker tournaments against other players for competitive fun and even play online slots for real money to mix it up between rounds. 
Discover a thrilling world of gambling when you register at BetMGM.