For a first-time gambler, the dazzling lights, the symphony of slot machines, and the electricity of the crowd can be as exciting as it is overwhelming. And that's why it's essential to arrive prepared. By stacking the deck in your favor, your first foray into the gambling world can be memorable for all the right reasons. 
Whether you're drawn to the novelty of slot machines or called by the classic appeal of casino table games, your inaugural gambling experience should be enjoyable and stress-free.
This article will delve into the must-have items and tips for first-time gamblers that can turn your first casino visit from a nervous endeavor into a confident triumph.
1. Your Wallet
If your wallet is the supporting act of your first casino venture, then your budget plays the lead.
But just how much cash should you bring with you? The truth is, there's no definitive answer to how much money to bring to a casino. It could be a modest $50 or a hefty few hundred dollars — choose an amount that won't make you wince if it vanishes.
The goal here isn't to hit the jackpot on your first run. It's to soak up the electric energy and have a good time. Once you've decided on your budget, stick to it. And if you find yourself running low on funds, don't succumb to temptation by drawing more money. Instead, take it as your cue to wrap things up and head home.
2. Your Identification
Did you know that the concept of identification has existed since ancient times? In fact, in ancient Egypt, notaries would require the presence of witnesses to identify individuals for legal contracts. The methods used now have evolved over time, from verbal acknowledgment to written documentation to modern-day plastic ID cards and, soon, facial recognition technology.
Your ID is your golden ticket to the world of glittering slot machines and elegant poker tables. So before you zip up that wallet, make sure your ID is nestled safely inside — as they say in the casino circuit, "no ID, no play." It's that simple. It might even score you a complimentary cocktail if you're lucky enough to be visiting on your birthday.
3. The Right Outfit
For your first time gambling, think James Bond at the baccarat table in "Casino Royale" — elegant yet comfortable. You might not be an international spy on a secret mission, but there's no harm in dressing like you are. You won't need a tuxedo or a designer gown, but you need to feel at ease with yourself and the casino environment.
Remember, you could be on your feet for hours, moving from table to table, machine to machine. Ladies, you might want to leave those stilettos at home and opt for a chic pair of flats instead. Guys may want to don a pair of classic loafers. As for clothing, go for something that strikes a balance between casual and smart.
Dressing right at a casino isn't just about style; it's also about wearing what makes you feel confident. So, channel your inner Bond, feel good, look good, and you might even play good.
4. Knowledge of the Games
If you're an absolute beginner thinking of diving headfirst into the thrilling world of casinos, try doing some legwork first. Familiarizing yourself with casino games like blackjack, poker, roulette, and those one-armed bandits (otherwise known as slot machines) can seriously jazz up your first gambling gig.
Each game has its own "personality" with unique rules, strategies, and quirks. And knowing your game inside out might be the ace up your sleeve on casino day. Focus on a game (or two) and spend some quality time researching it.
This is also where the beauty of online casino games comes into play, giving you the chance to practice and perfect your game from the comfort of your own home without any of the pressures of a physical casino.
5. A Winning Attitude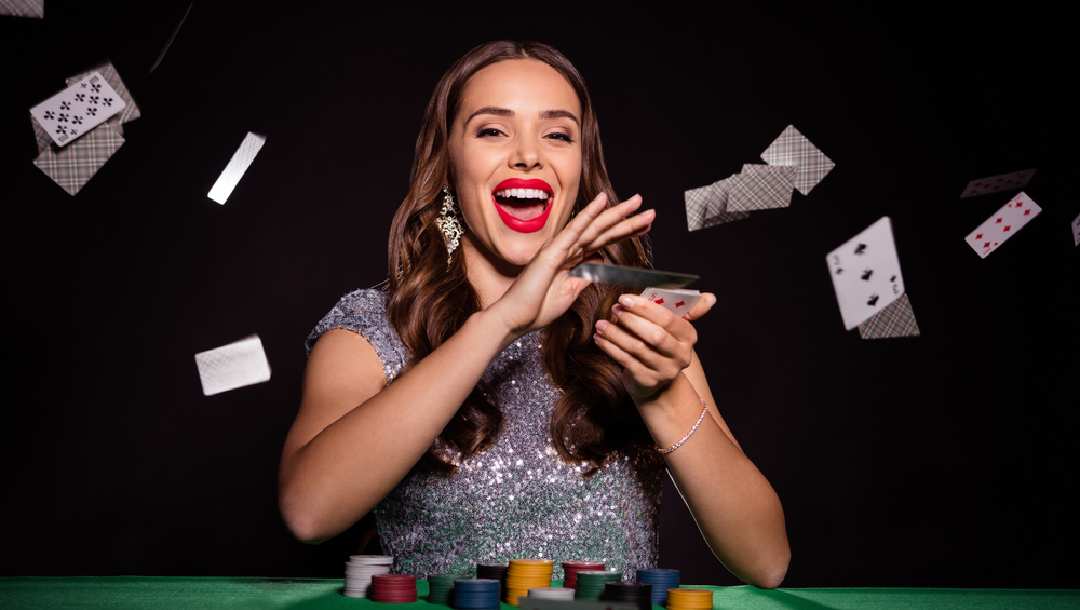 Okay, it might not be something you can pack in your bag, but make no mistake, a winning attitude is as essential as your ID. Winning begins in the mind long before you place your first bet.
It doesn't matter if it's your first time going to a casino. Walk in like you're the main character of your own blockbuster movie. Imagine yourself as a high roller, even if you're just starting out.
Working with a specialist can take your preparation up a notch. Poker coaches, blackjack gurus, roulette whisperers — you name it, and there's a dedicated professional ready to guide you. If you're mentally primed and prepared to embrace the roller coaster of highs and lows that is gambling, you'll be able to handle anything.
6. Patience and Time Management
Well, who knew? Patience really is a virtue, especially when you're stepping into a casino for the first time. You must understand that you won't become a high roller overnight. It's all about taking small, smart steps towards your goal. Think of your first gambling experience as a marathon, not a sprint.
Don't forget about time management, either. When you're immersed in the glitz and glamor of a casino, time has a funny way of slipping through your fingers. And nothing burns a hole in your pocket faster than losing track of time during a hot streak on a casino table game. It might even be a good idea to set an alarm as a friendly reminder to yourself that it's time to cash out and call it a night.
7. A Plan for Winnings
One of the best casino tips for first-time gamblers is to have a plan for your winnings. 
Why, you may ask? Well, it's pretty simple. Imagine you hit an unexpected jackpot on one of the slot machines. As the adrenaline is rushing and your heart is pounding, you might be tempted to take that sweet, sweet jackpot and put it all back into casino games in search of an even bigger win. Resist that urge.
Having a plan for your winnings means you can prevent yourself from giving it all back to the casino. So, before you even start playing, decide what you'll do with any winnings. Maybe you'll save them, splurge on something you've wanted for a long time, or even use some — though not all — of your cash to practice more on a live dealer online casino game.
Practice Your Casino Skills With Bet MGM
So there you have it: seven essential tips to help you navigate your first time in a casino. Of course, knowing what to do at a casino is half the battle. The other half is showing up with a positive attitude, a smart game plan, and maybe even a lucky charm tucked away in your pocket.
Ready to get started? The next step is to join an online casino where you can practice and refine your skills before hitting the floor in a physical location. Register today to begin your online casino adventure with BetMGM.