Playing online casino games is a popular pastime across the US and around the world, with experts predicting that the online gambling market will likely be worth approximately 14.4 billion US dollars by 2028. Whether you like to play live dealer casino games or themed online slots, you might be wondering if there's an optimal time to play to enhance the profitability of your session. 
Many casino rituals and beliefs talk about the best times to go to a casino and things such as hot or cold slots. Read on for insights into some of these myths, along with some advice for making the most of your gambling time.
Can casino superstitions help you win more?
Over the years, there have been many myths about when casino gambling games tend to pay out the most, both online and at land-based casinos. Some punters will argue that playing on weekends (especially Saturdays) is more profitable, as this is usually when casinos are at their busiest. 
The argument behind this myth is that during these times, casinos "allow" games such as slots to generate more frequent wins because the number of players means that the casino's overheads are quickly matched. It's also a common belief that the graveyard shift on the weekend, from 1 a.m. to 5 a.m. on a Saturday or Sunday morning, is when the machines are due for a big payout because of people spending a lot of money on them all night long. Then there are those who swear that Mondays are the "worst" days to play slots as casinos would have "tightened" the machines for the week ahead.
But here's the thing: none of these beliefs have any truth to them whatsoever! Why? Because the outcome of each spin, whether you play online slots or slots at a brick-and-mortar casino, is always entirely random.
The unpredictable nature of RNGs
Virtual and traditional slot machines are operated by a Random Number Generator (RNG). This program constantly produces numbers to pull from whenever a game needs a result. The results are therefore random and unpredictable and the only influencing factor is the casino house edge that the RNG takes into account. The code for RNGs is highly protected by casinos and games at licensed online and brick-and-mortar casinos are audited by third parties to ensure that gaming is fair at all times. This means that your chances of winning a sizable sum really do come down to luck and not the time you choose to play. There's no such thing as a hot slot giving away big wins or a cold slot that's done winning. The results are random and unrelated.
The best times to play casino games
Aside from the myths, there are still several reliable ways to optimize your game based on when you play. Here are a few things to keep in mind.
Play when your bankroll allows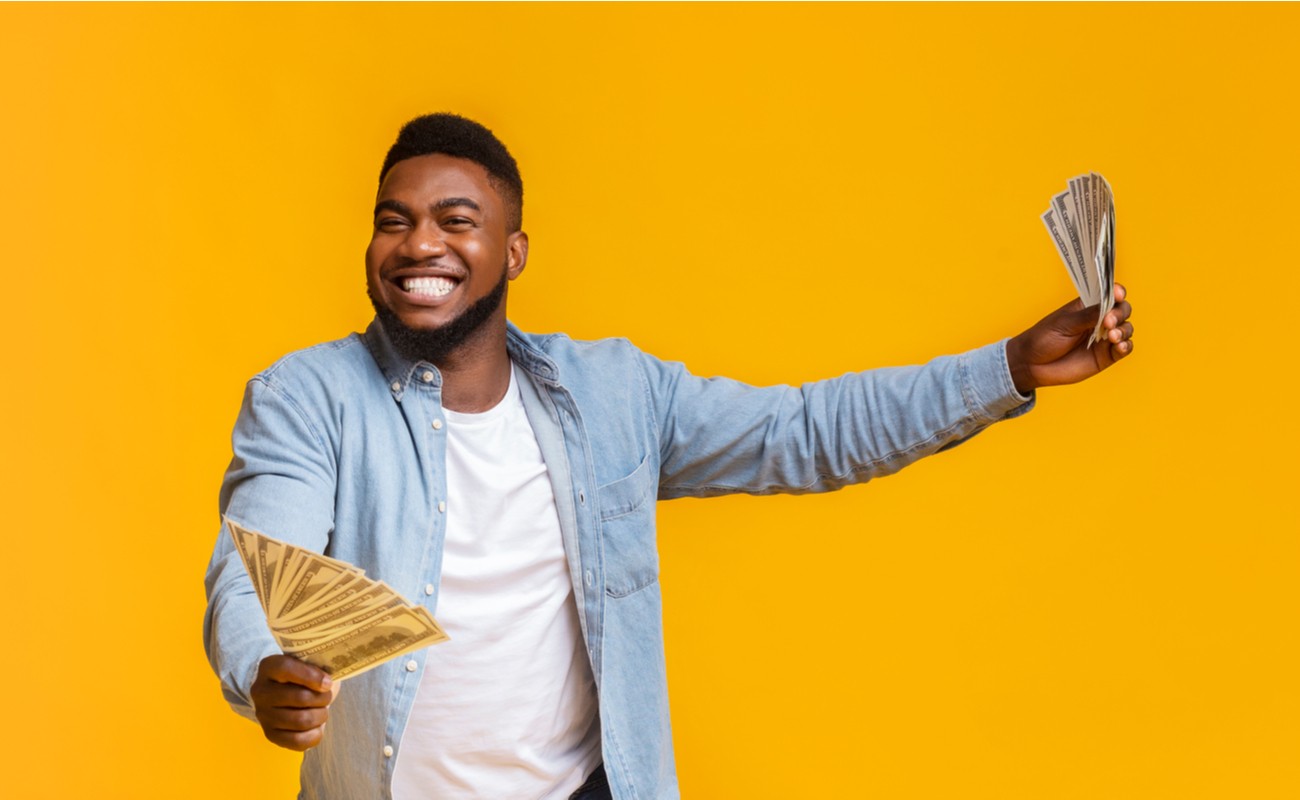 Whenever you choose to gamble, it's essential to set a gaming budget. Your budget, also known as your "bankroll," consists of money you can afford to lose. This bankroll will help ensure that you enjoy responsible, guilt-free gambling. After all, spending your money before your bills and regular expenses are covered wouldn't be wise.
Your casino bankroll will also help you determine which online casino games you can or can't afford to play. For instance, low-to-medium variance casino slot games offer smaller, more frequent base game returns. In contrast, high-variance games with bonus features and progressive jackpots offer massive payouts but less frequently. 
If you wish to play progressive slots, your spins must qualify for a chance to win the maximum prize, which means you have to wager a larger amount on each spin. So why choose a slot machine that charges $40 a spin with a bankroll of $50? Instead, the better decision would be to play on a machine that costs $10 or less a spin, increasing your odds of winning and giving you a longer gaming session.
Take advantage of casino bonuses
Don't make the common mistake of ignoring casino bonuses. Bonuses and promotions can be an excellent way to boost your bankroll. Most online casino sites actively offer players a variety of bonuses and promotions such as no-deposit bonuses, welcome packages, matchup bonuses and a whole lot more to enjoy. 
You'll also find more offers during certain occasions, such as your birthday or special holidays. Just remember to check the terms and conditions of the bonuses before you claim.
Check the Return to Player (RTP)
Some games are potentially more profitable than others. So, how do you successfully scope them out? If you're interested in online slots machines and potentially improving your chances of winning, you need only concern yourself with two factors: the variance (otherwise known as volatility) and the game's Return to Player (RTP.) 
If you look at the RTP percentage of online casino slots, you'll see that it's also not affected by the time of day you choose to play. RTP figures offer punters insight into how much they can get back for every $1 spent and the house advantage of a particular game. The current average RTP for most online casino slots is 96%, so keep this in mind when choosing the next title to play! 
Play when the jackpot is high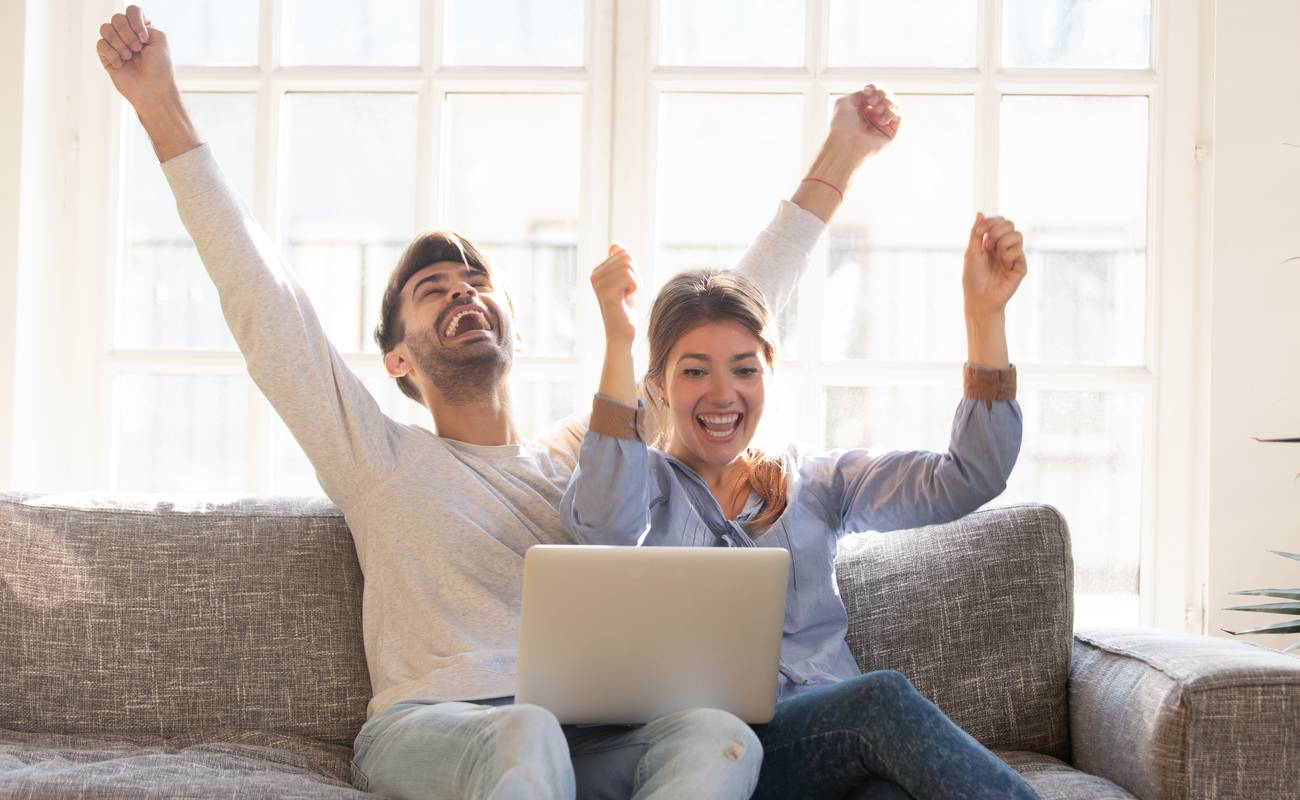 Online jackpot games offer the best opportunity to win big. Usually, an online casino will publish its rolling jackpots and progressive slot prizes as they build up. The extent to which these progressive jackpots grow depends on time and volume, which contribute to creating insane prize pools. The more the jackpot grows, the more people it attracts, including gambling syndicates and high rollers. This means the amount of money you stand to win will be massive. Some progressive games can offer millions of dollars for one lucky spin. 
Try playing games with a jackpot that hasn't been won in a long time. The longer the jackpot builds, the better the chances of someone winning it, especially if it has to pay out by a certain point.
Gamble with a clear mind
Whether you join a table game or play slots online, gambling should always be fun. Playing at inconvenient hours can suck all the enjoyment out of your game. The best time to go to a casino is when you're in a good mood. Gambling from a place of frustration or emotional distress is not healthy. This can lead to poor and impulsive decisions and turn your gaming into a problematic coping mechanism. Don't gamble while you're intoxicated; this can negatively impact your strategy and bankroll management. 
Monitor how often you play
While it's clear that you shouldn't be concerned about when you play, it's crucial to keep a handle on how often you play. Of course, professional gamblers can gamble for hours every single day without being called problem gamblers. But there are also gamblers who only gamble once a month or even once a year but who can't resist the urge to leave half of their salary behind at the casino as a result of "chasing" their losses. In short, "problem" gambling isn't always determined by how often you gamble, but it's still important to monitor any significant increase in the frequency or duration of your sessions. 
Remember to call the national problem gambling helpline at 1-800-522-4700 for help if you're ever worried that your or a loved one's gambling behavior is spiraling out of control. 
The bottom line? Play whenever it suits you
Let go of all the myths about whether the best time to play is at night or early in the morning. As long as your gaming budget is set, you're ready to play. Whether you're relaxing at home or playing casino games to pass the time on a long-haul flight, log on to the BetMGM online casino and have a good time! You can find peace in the knowledge that your chances of winning rest in the hands of good ol' Lady Luck, influenced only by the games you choose to play and the strategies you employ! 
Play the best games anytime and anywhere with BetMGM
So, when do slot machines hit the most? And when is it best to join a table game? It's up to you. Whenever you're ready to bring your A-game, the BetMGM online casino will deliver thousands of variety games and slots to play. 
With interactive software and affordable betting ranges, we have top casino games anyone can play. Register to play your favorite games from the comfort of your own home.